Regardless of whether tax advisors, lawyers, brokers or managing directors: The new Surface Laptop 4 inspires the business world. The successor of the Surface Laptop 3 impresses with more power and flexibility thanks to a processor upgrade. In the following post, we will introduce and convince you of the Surface Laptop with different use cases.
---
You have the choice
The new Surface Laptop 4 offers new possibilities, to choose between one of the available processors. The new Laptop offers in addition to the Intel® Core™ processors also AMD Ryzen™ Microsoft Surface Edition processors. This way you can freely choose which processor is fitting best to your individual use.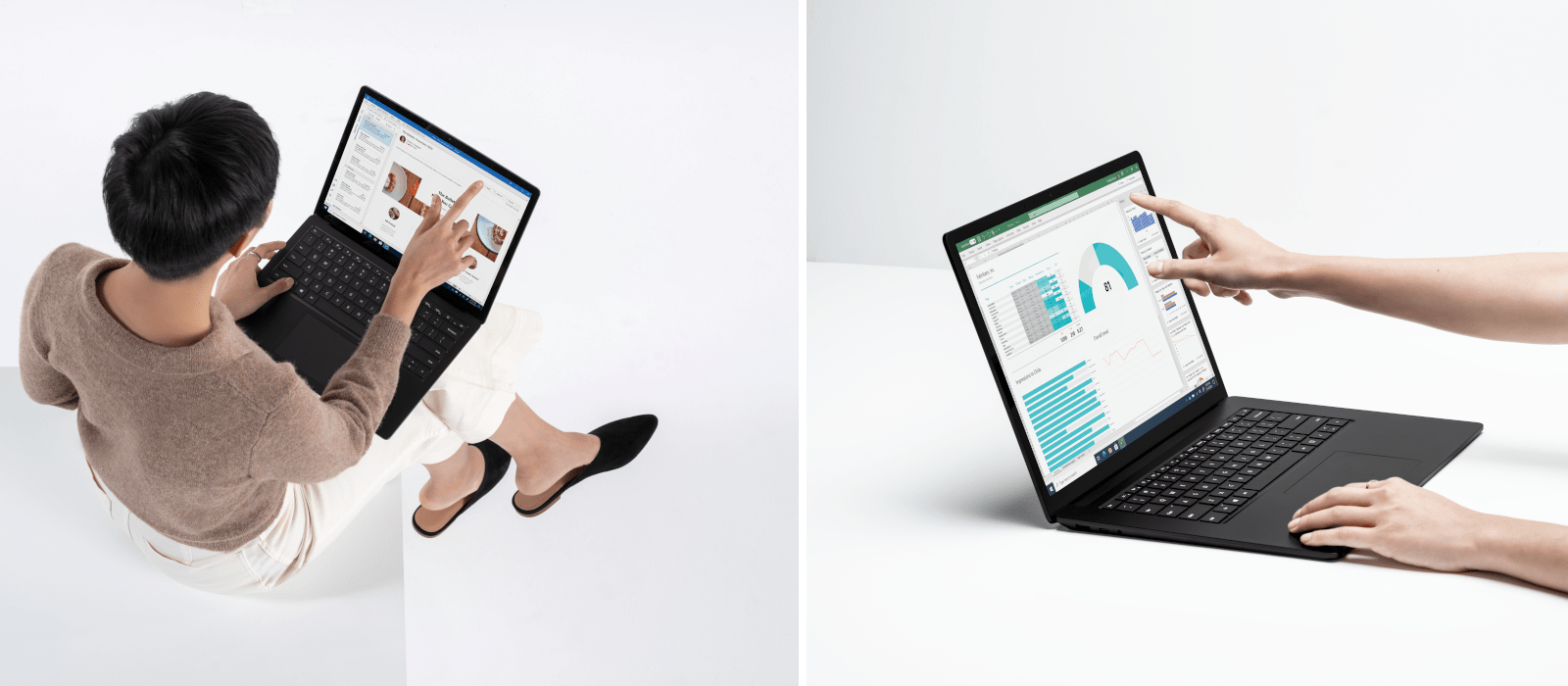 The new Intel® Core™ processors of the 11th generation are the perfect solution for multitasking and fast working. It is, for example, no problem to compare several statistics and conduct a research at the same time, or to transfer data from a PDF document into an Excel spreadsheet.
Be unbound
Do you travel a lot for work? Or are you unsure whether you will find a charging option? You don't have to worry about either anymore. The Surface Laptop 4 impresses with up to 19 hours of battery life which makes it superior to comparable models. This makes you even more flexible and enables you to work everywhere. And if the battery does run out, you can recharge it in no time, thanks to the quick-charge function. This is what we call the optimal #modernworkplace !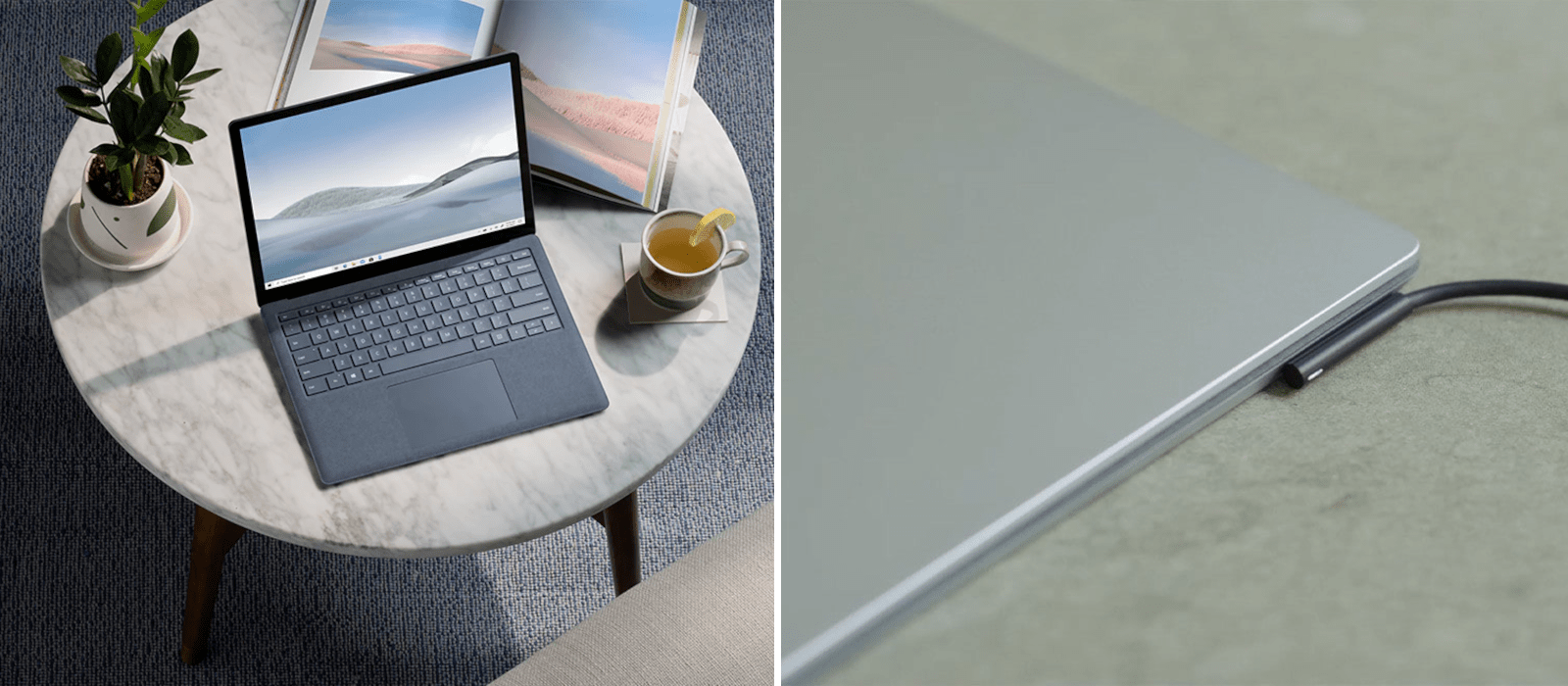 Elegance meets performance
The Surface Laptop is known for being one of our most elegant mobile devices. Thanks to the aluminum body, Microsoft is not only able to offer his clients a device with an elegant finish, but also a very light weight partner for daily business. The laptop weighing up to 1.5 kg is available in different colours and in two sizes, 13,5" and 15". Another iconic feature are the keyboard finishes, whether you prefer sleek metal or fine Alcantara leather. Both materials convince with their classiness and high quality.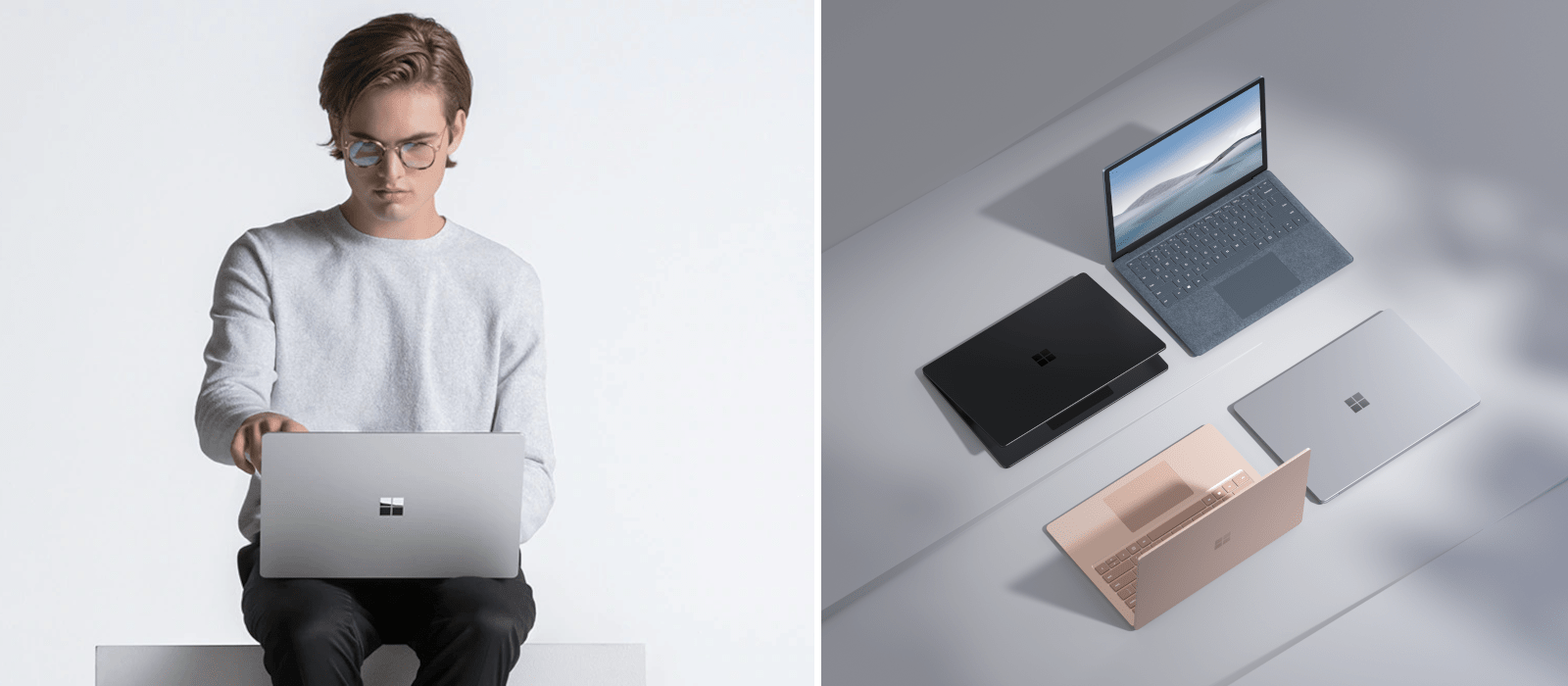 As you see, you don't have to cut down on anything while traveling as the Surface Laptop 4 offers a reliable workplace which you can easily take with you. It doesn't matter if you're working in a big international company, with employees all around the world, or if you work in a small company with one office, with Surface Laptop 4 you discover new ways of working together. The Surface Laptop supports you, for example, while creating or having a presentation. You can decide whether you prefer performing it flexibly via Teams from home office, or if you travel to the headquarter and connect your Surface Laptop to up to two 4K screens in front of your team.
---
Want to achieve the perfect work love balance?
Visit our webshop or contact our sales team for an individual Surface Laptop 4 offer including accessories, licenses, and support at +44 20 7039 1515 or send an email to: sales.uk@surface.love. Let's make our work love balance part of your everyday life!
---
Comment below to share your experience with the Surface Laptop 4