Surface fans have been waiting for these news: Microsoft is launching an update of the popular Surface Pro model: The Surface Pro 7+. This update of the Surface Pro 7 features technical improvements as well as an LTE variant—right now exclusively for commercial customers. Let's take a look at the Surface Pro 7+ and its possible use cases together.
Technical innovations for powerful performance
With the processor update to the 11th Gen Intel® Core™ Processor, the Surface Pro 7+ offers the ability to work 2.1 times faster with more power. Also, the battery life has been imporoved up to 15 hours. In addition, the 128GB or 256GB configuration have the option of removable SSD drive, and thus, advanced security requirements for businesses. The Surface Pro 7+ also features 1.6W stereo speakers with Dolby Atmos® for an optimised acoustic experience.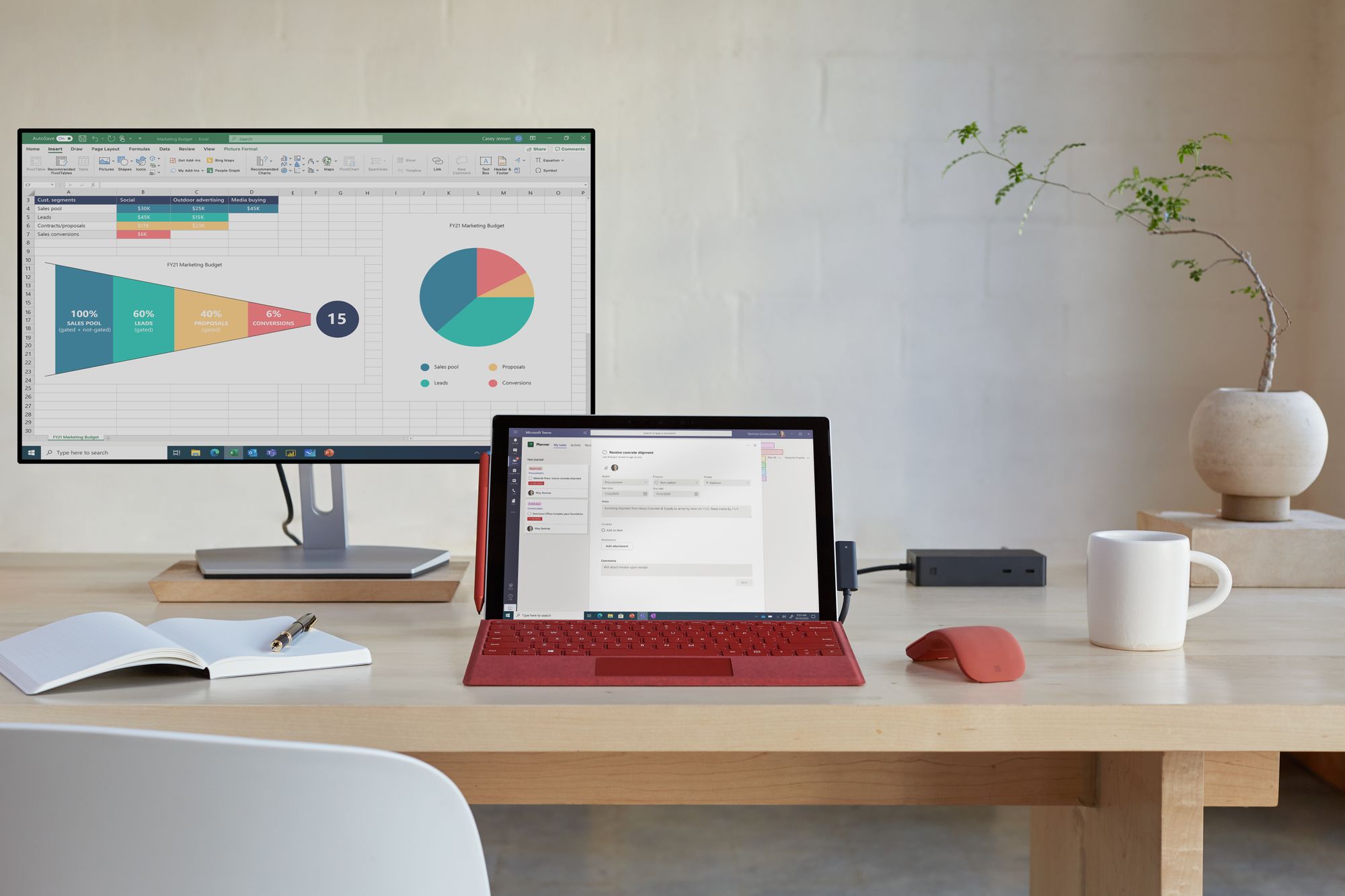 Other proven technical specifications of the Surface Pro 7+ such as the high-resolution 12.3" PixelSense™ Touchscreen with an ambient light sensor, the 5.0MP front-facing camera for HD video recording and brilliant video quality in online meetings, and the 8.0MP rear-facing autofocus camera for full HD video recording (1080p) are also part of the Surface Pro 7+. With the right accessories, you can fully equip your desktop workstation with the new Surface device or use it ultra-mobile with optional LTE Advanced.
LTE Advanced: Always stay connected with colleagues and partners
Most recently, the fifth-generation Surface Pro was equipped with LTE—the update to the Surface Pro 7+ now launches three new models with Quad-core 11th Gen Intel® Core™ i5-1135G7 Processor (128 GB/8 GB; 256 GB/8 GB; 256 GB/16 GB) with optional LTE Advanced.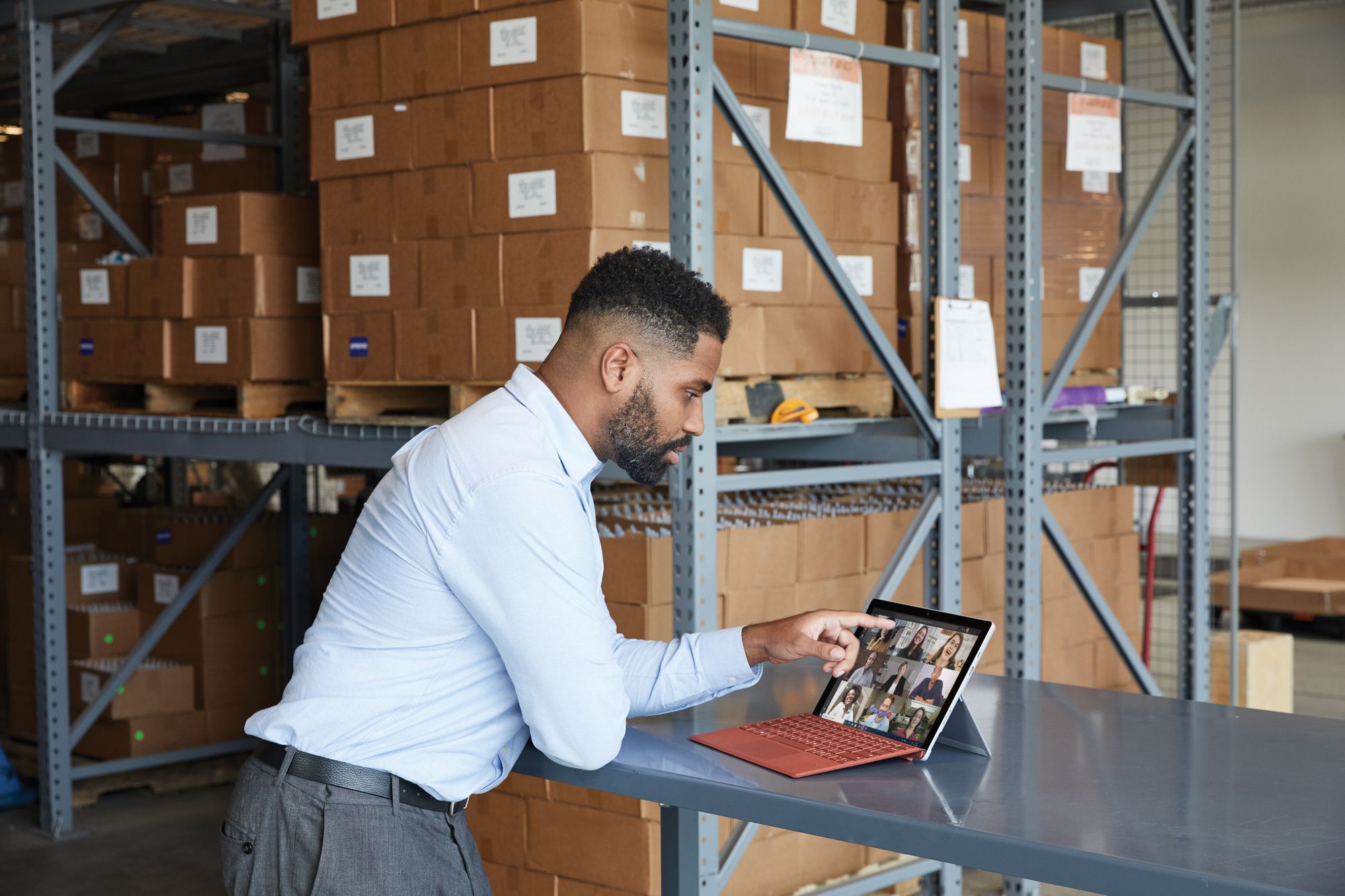 In almost every country, users have access to secure and fast internet. They no longer have to rely on public Wi-Fi connections. With hassle-free connectivity and dedicated bandwidth, working with the Surface Pro 7+ is flexible. This means you always have access to all the important data for your everyday work, no matter where you are on the road.
Flexible, high-quality and proven design for different usage scenarios
The Surface Pro 7+ adapts to the individual way of working with the usage options in laptop, tablet or studio mode and optionally with LTE Advanced. Complete demanding tasks, emails or extensive type work including the Surface Pro Signature Type Cover in Ice Blue, Poppy Red, Platinum or Black. In addition, the Surface Pen can be used for office tasks, accounting or for creating customer offers. Furthermore, the Surface Pen is perfect for writing digital notebooks or service notebooks.
The Surface Pro 7+ also offers a solid basis for design or graphics processes: Graphics programs can be executed with a powerful processor and design processes with the Surface Pen, Surface Slim or Surface Dial.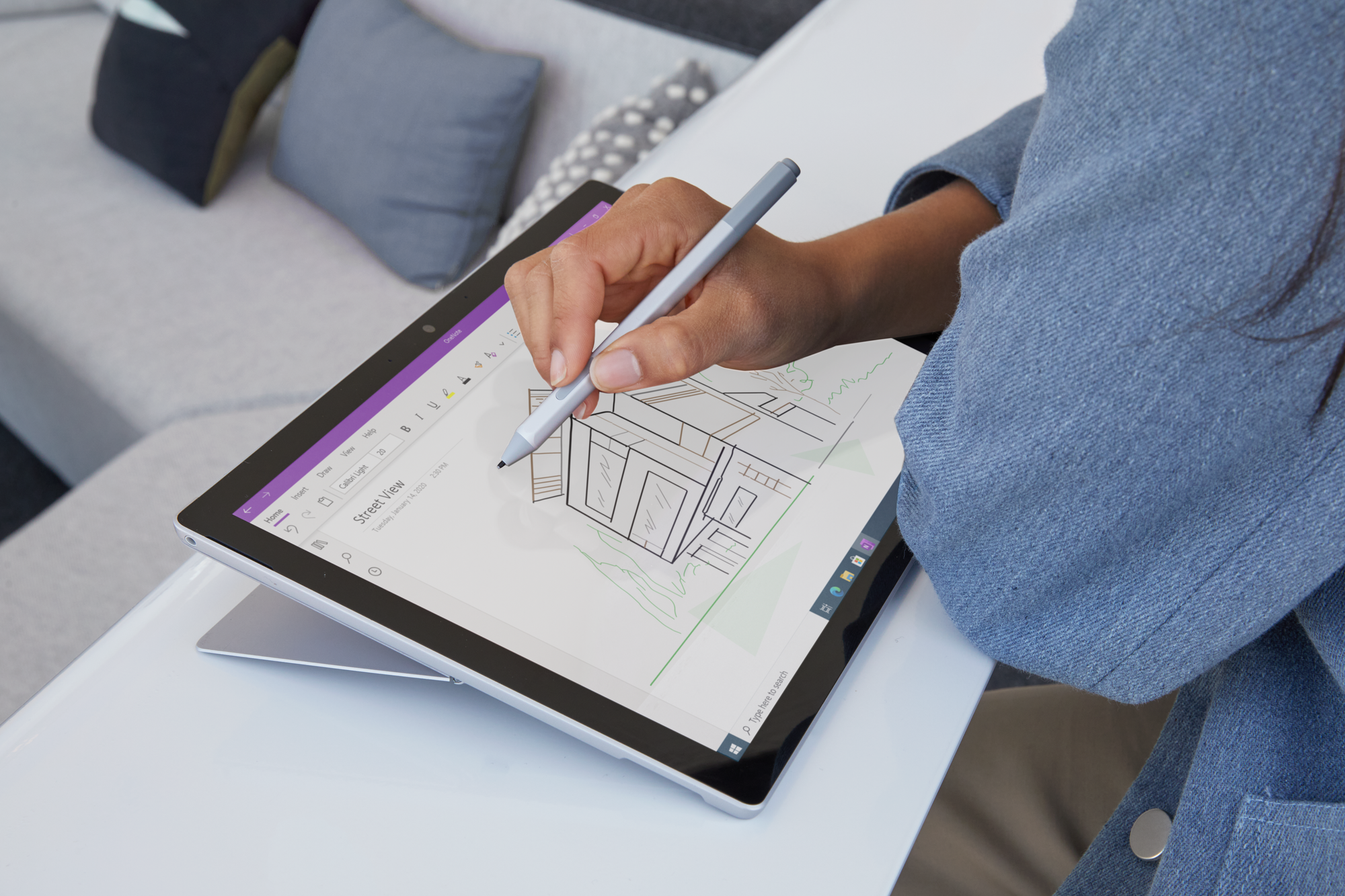 The Surface Pro 7+ is a particularly good choice for companies with employees for whom on-site customer visits are part of their daily business: They have access to the most important databases and the necessary industry software at all times. In addition, important meeting notes can be typed in OneNote or tasks can be created in Microsoft To Do for the customer project in laptop mode during customer meetings.
The Surface Pro 7+ is not only an ideal companion for office tasks or creative work. With a matching protective case, it is also suitable as a robust assistant in the workshop or on construction sites. Design in tablet mode with the Surface Pen or stay connected with colleagues via Microsoft Teams, e.g. to discuss design and construction elements in real time via video.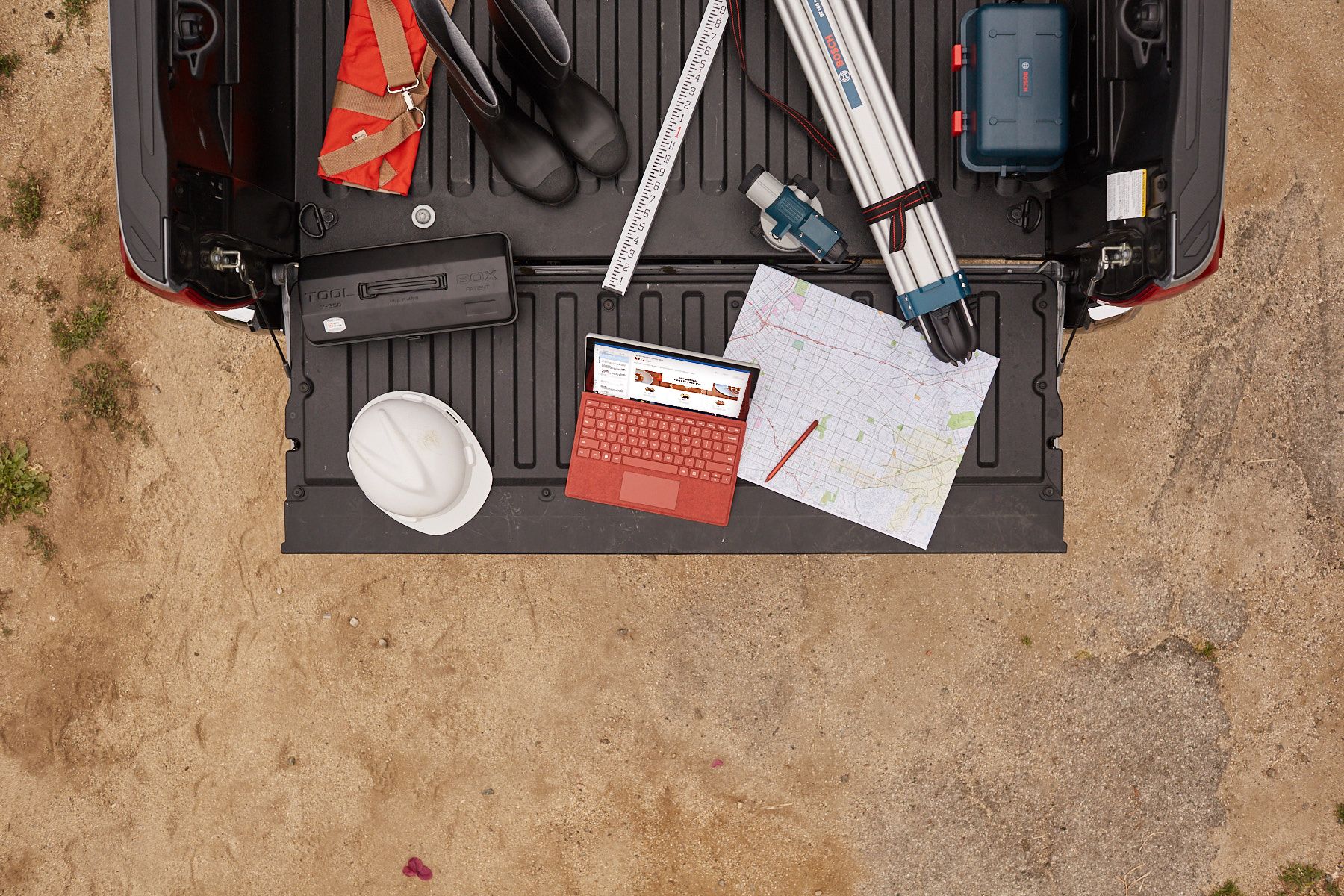 The Surface Pro 7+ provides the lightness, flexibility and power you already known from the Surface Pro range.
---
Contact our sales team for direct personalised advice on the Surface Pro 7+ at +44 207039-1515 or discover the new Surface Pro 7+ now on Surface.Love and build your workspace including accessories, licenses and support.