Christmas – for some this is the most meaningful time of the year, while others can not wait until it is finally over. Seldom one festivity can separate peoples' opinion as much as this celebration of love and joy.
Equally divided are the opinions in our editorial department. While some relate a holy Christmas eve to "argue first and dine afterwards", others start counting the days already in November, only thinking about finally spending this special time of the year with all their beloved ones (and their accepted companions for sure). For us, this is the time of the year to look back:
Within the past twelve months we have been sharing a lot of exciting moments as a team. We laughed a lot, discussed topics repeatedly, put our heads together, came up with new plans and rejected everything again afterwards. Every possible minute we spent working on our favourite and most important project: Surface.love. In this process we have experienced moments that left us teeth grinding as well as those sharing great excitement as well as little tears of joy together.
Launching Surface.Love was the outcome of following our passion for elegant and powerful hardware, affordable and precious – for every company
What we certainly know is how tough and exhausting some days of work may be, but how rewarding it is to persevere. Therefore, we thought it might be a good idea to start picking on you from time to time – just in case you are lacking motivation. Well, we are just kidding! You don't need to worry right now. We simply want to motivate you and accompany you throughout the year of 2018.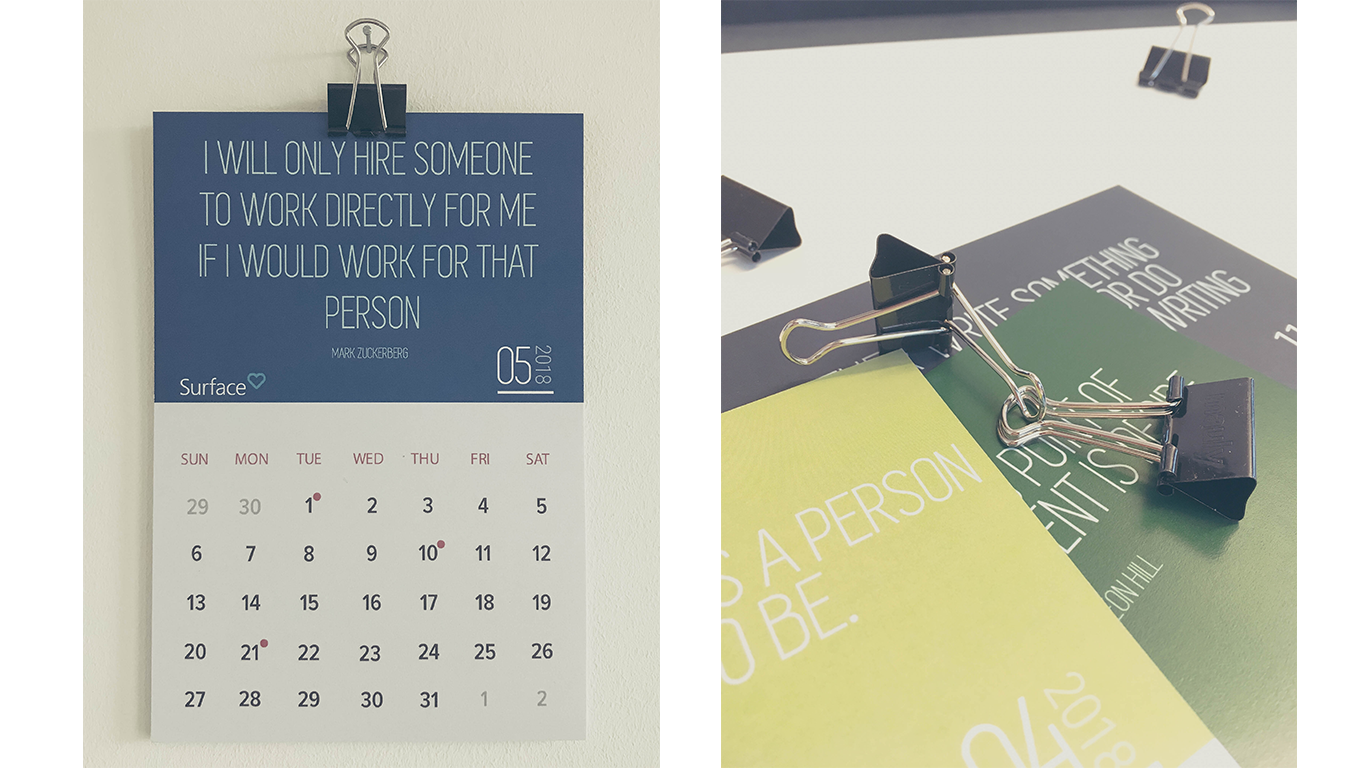 And do you know anything more suitable for that than a great Freebie calendar containing quotes of the most inspiring personalities of all times (Bill Gates, Sayta Nadella, Albert Schweitzer and counting) – picked by the editors of Surface Stories? Nothing? You are right. Complimentary but not for nothing.
We have done all preparations for you. Promise, everything you will need is a binder clip and a boss who shares some of his copy papers with you. Anything above 120gsm will do. Size is up to you. A1 is nice and smart while still being eco-friendly. By the way, our calendar is light enough to put it up on a white board only using a simple magnet. Otherwise: Take a hammer, put a nail in your office wall and claim it has been there before already.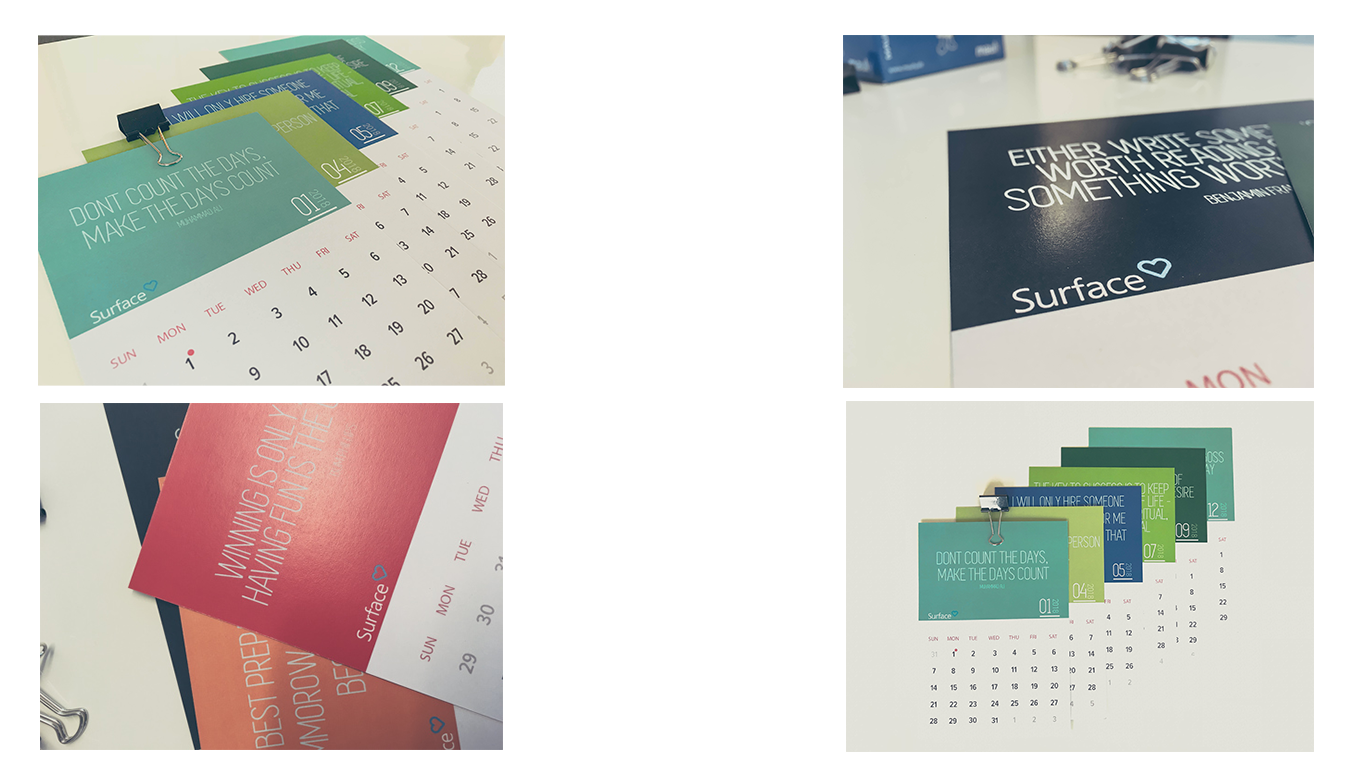 You have no binder clips? That won't be a problem. You can get one of these underrated allrounders in nearly every copy or stationary shop for less than three euros. Mostly there will be 10-12 clips in one box. (So, make sure your colleagues get their Freebie as well.)
Everything you will need to do now is signing up for our newsletter. Just use the menu in the header (right). Of course, you can unsubscribe at any time. Promptly you will receive our calendar including instructions and print preparations. To everyone who signed up already: You can also receive our calendar, for sure. Just send us a quick email.
In the end, we wish you a reflective and cheerful Christmas time, that will hopefully and justifiably make you gain a few pounds. We are convinced you will celebrate the New Year's Eve appropriately and start recovered, motivated and positive into the new year. We promise, we will provide you with many new stories from around the world, Microsoft, Cloud-Computing and Azure, and we hope that you will be one of the people reading them.
Sincerely,
Sara & Mark