Microsoft surprised everyone following the Surface Live Event on October 2nd, 2019 by announcing six new products in total. Besides successors of well-known Surface devices, the product range will be extended with dual screen devices. The new tablet-sized Surface with dual screen will be published under the name Surface Neo.
Flexibility on a new level
The Surface Neo is likely to be built with two 9-inch LCD displays and a revolutionary 360° hinge. According to plans both screens can be connected to a 13,1-inch display. A thin glass cover is supposed to offer extra stability and better protection against scratches in comparison to plastic screens. Following the announcement during the live event, both screens will be only 5,6mm thin with a total weight of the device of not more than 655 grams. According to Microsoft Chief Product Officer Panos Panay, the Surface Neo will be the thinnest LCD device ever manufactured.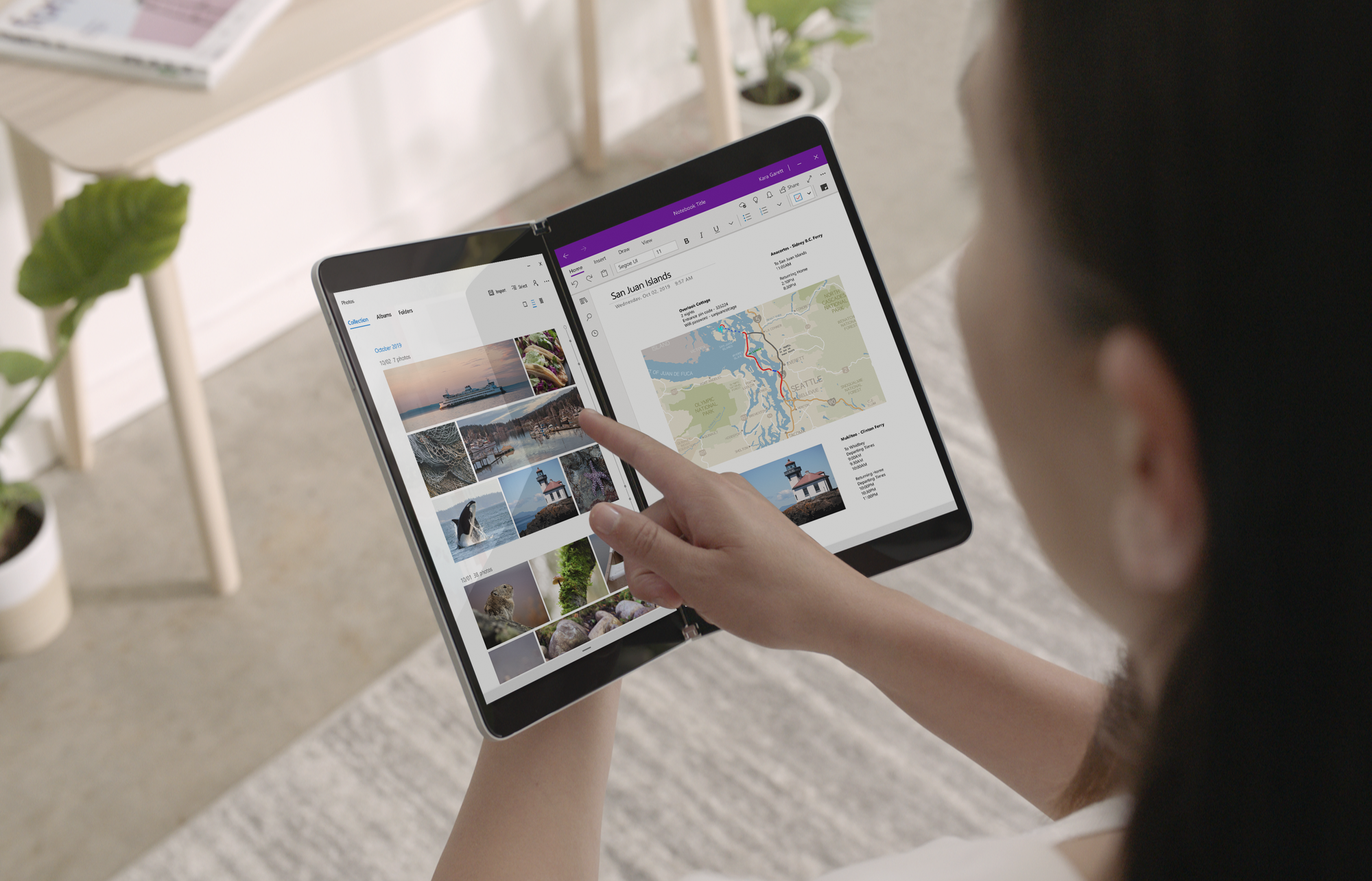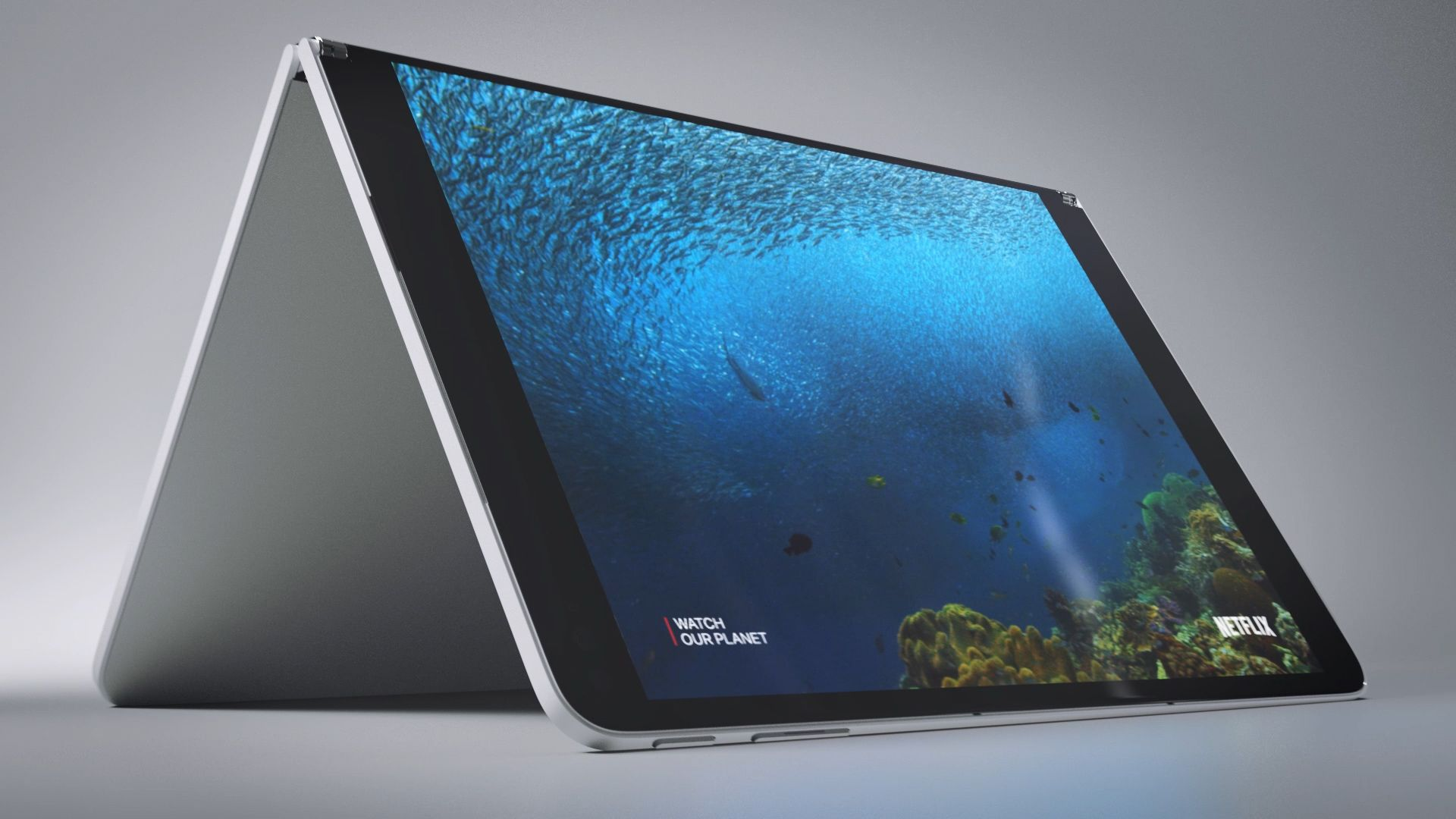 The ideal device for every situation
Microsoft is currently developing a Software specially made for dual screens called Windows 10X. Users would have the choice to run multiple apps on each screen parallelly or to combine both screens to one. The suitable Bluetooth keyboard is supposed to be used in combination with the device or magnetically attached even on one screen. As suggested in the product presentation video, the Surface Neo will be able to recognize this magnet attachment and will automatically minimize the previously used application.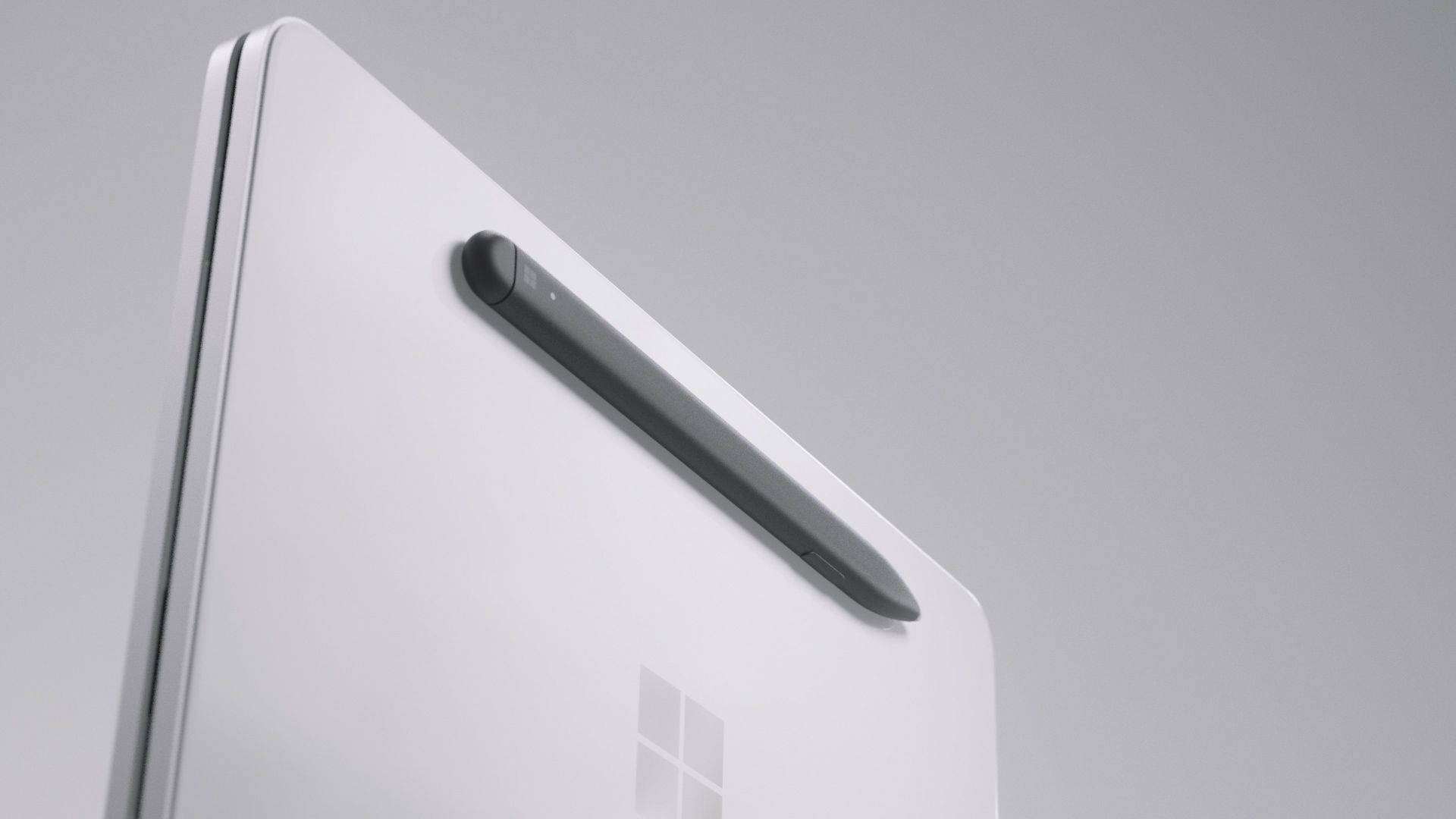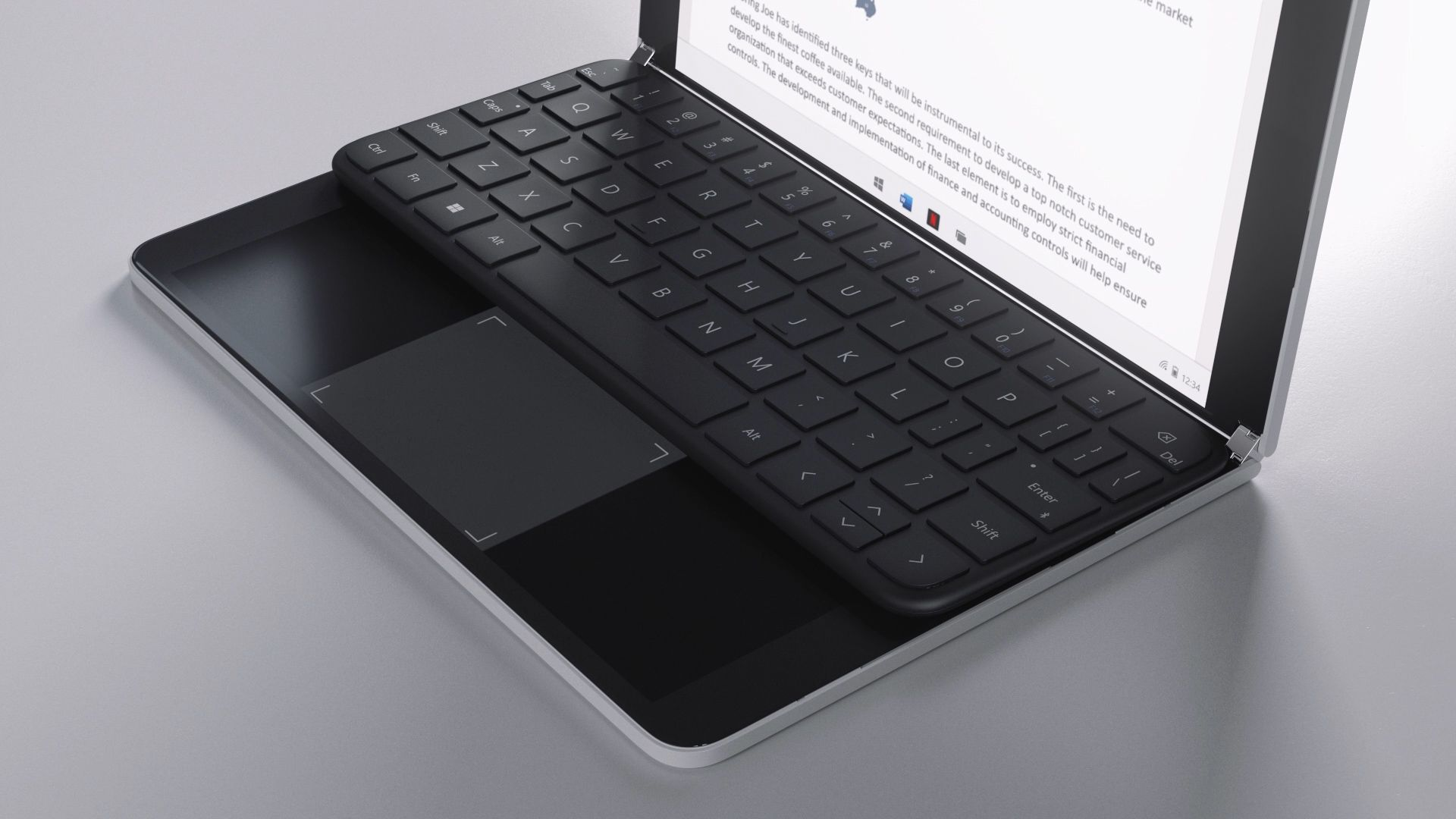 Performance of the device is expected to be provided with an Intel Lakefield processor.
Mobile creativity
The second screen which is connected with the keyboard on screen, might offer a toolbar to access special characters or emojis even faster. The official Microsoft product presentation video shows how the toolbar disappears and a touchpad appears below the magnetic keyboard if it is being moved to the top of the screen. Moreover, according to the announcement the Surface Neo will be perfectly compatible with the Surface Slim Pen and even offer a magnetic charging functionality.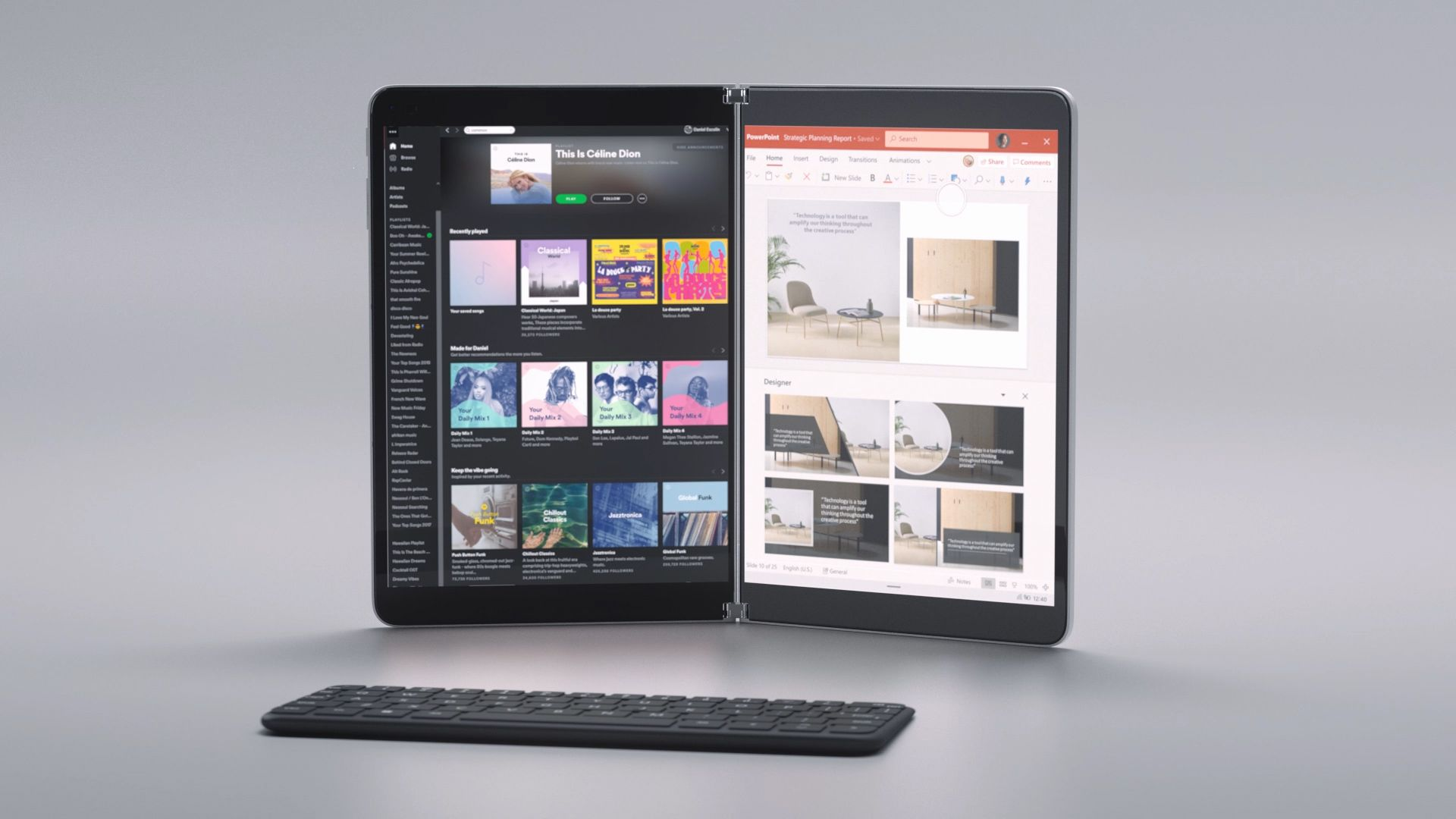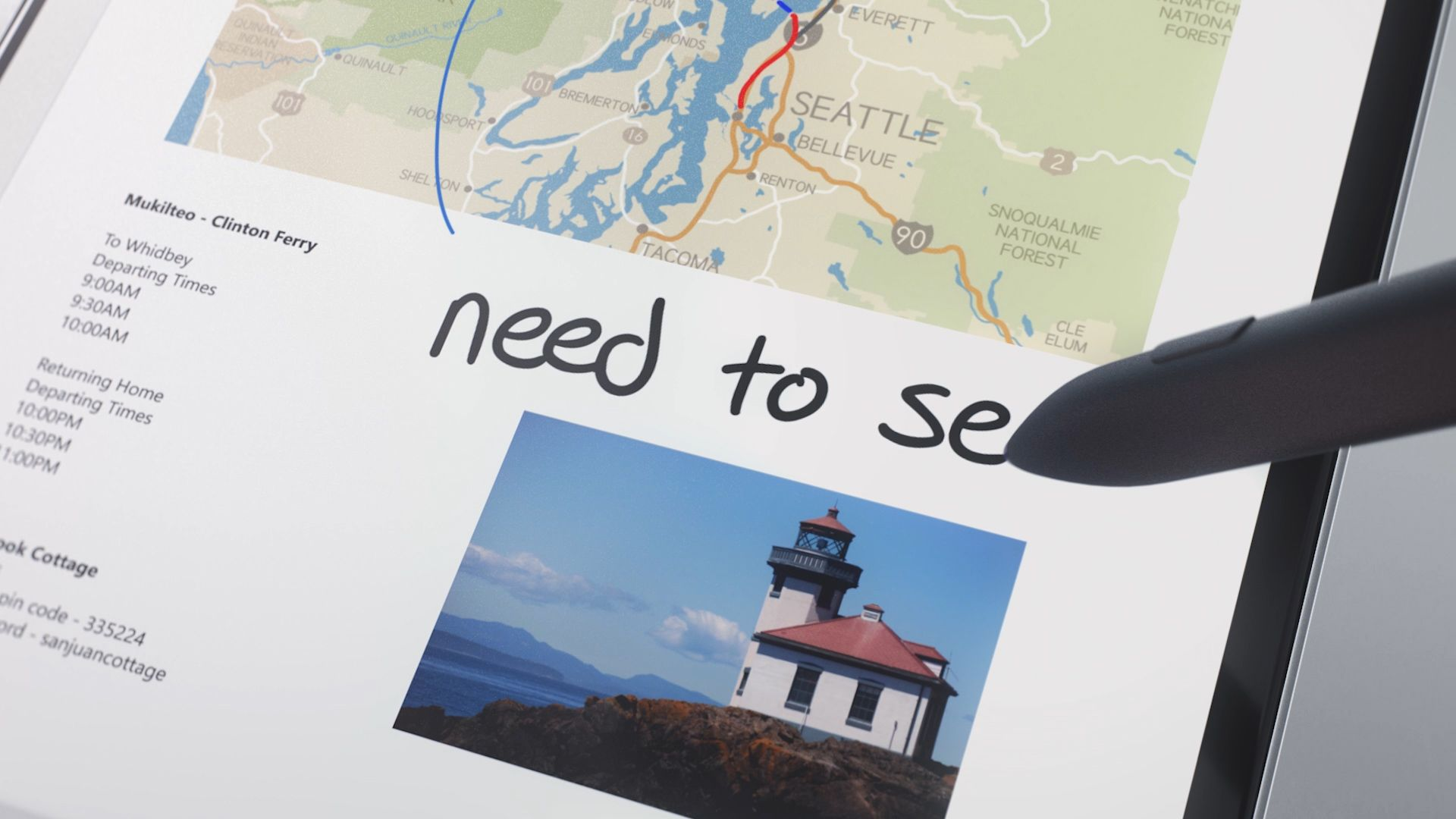 We are beyond excited for all new possibilities the #ModernWorkplace will have thanks to the Surface Neo. All product information outlined in this article come from the official Microsoft event on October 2nd, 2019 or from the official product presentation video. However, none of these information has been confirmed. This article only presents the opinion of Surface.Love.
---
All images used are Microsoft press photos. Changes and further development of design or performance might happen. All new information and details will be regularly updated on Surface.Love  and Stories.Surface.Love until the anticipated official release at the end of 2020.