Additional accessories for your #modernworkplace with Surface: In a cooperation with TERRA, the brand of the manufacturer Wortmann AG, we have created an exclusive bundle in February 2022 with which you receive the complete equipment for your desktop workplace. Get to know the best-equipped #modernworkplace with performance, flexibility and ergonomic standards in this article.
Perfect equipment for the office or home office
As much as we like to work flexibly on the go with Surface, it is just as important to be able to use a high-quality desktop workstation for extensive tasks. Surface devices offer the perfect basis for this: the Surface Laptop Go with 12.4-inch PixelSense™ touchscreen and 10th generation Intel® Core™ processor, combined with the lightweight Surface Mobile Mouse in a comfortable design, constitutes a flexible #modernworkplace. However, the Surface Laptop Go can be expanded into a complete workstation via Surface Connect with a Surface Docking Station. To create the optimal desktop workplace, the ergonomic TERRA LED 3280W CURVED monitor offers brilliant image quality: while a Microsoft Teams meeting is running on the display of the Surface Laptop Go, you can simultaneously edit the PowerPoint presentation to be discussed in outstanding quality on the TERRA LED 3280W.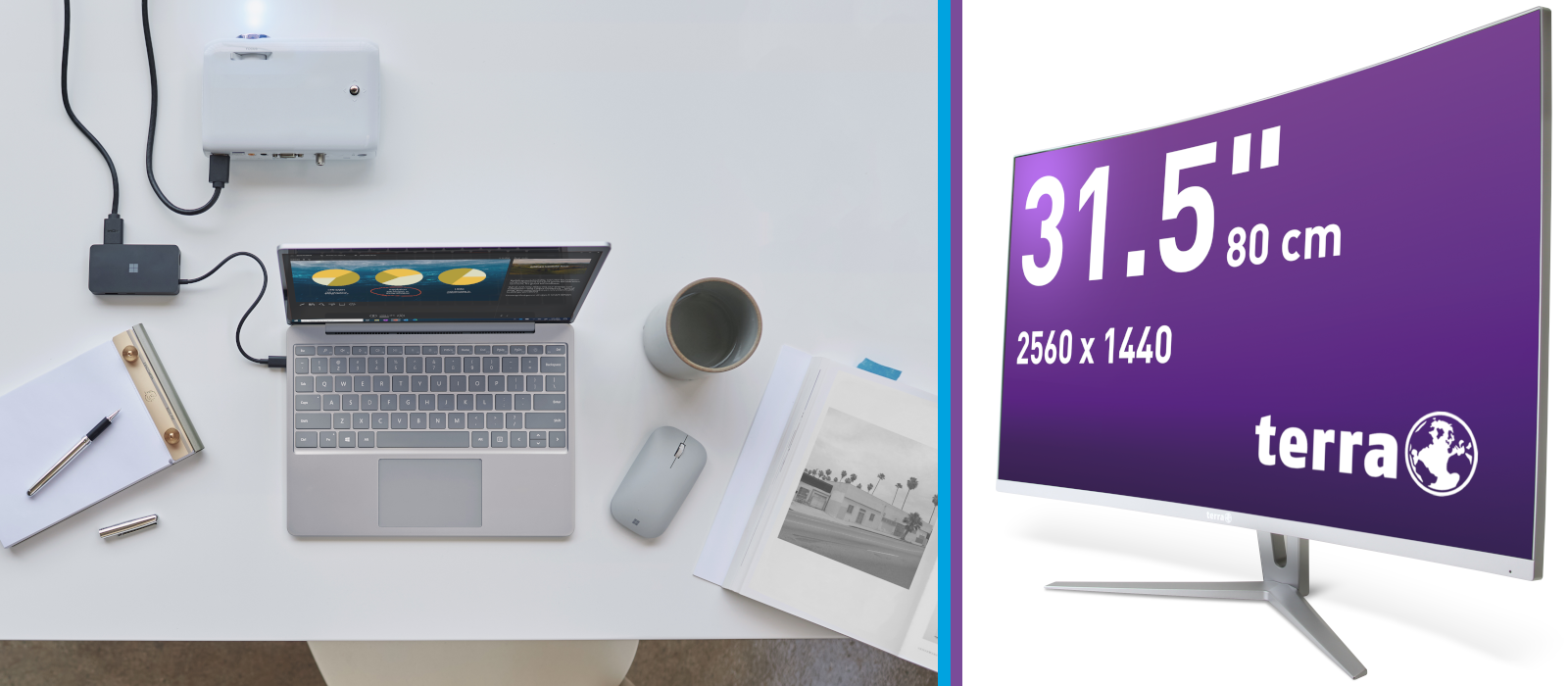 TERRA LED 3280W silver/white CURVED complements your #modernworkplace with Microsoft Surface
The TERRA LED 3280W silver/white CURVED, with its 1800 mm arc radius and 31.5" display, provides a wide, comprehensive field of vision that is adapted to the natural shape of the eyes, relieving strain on the eyes and enabling comfortable working. In addition, the eye-friendly Flicker-Free technology guarantees continuous backlighting without any flickering. The slim CURVED design and the particularly narrow side edges, the aluminium stand and the silver-white casing are the visual highlights of the TERRA LED 3280W and match the #modernworkplace with Surface Devices perfectly.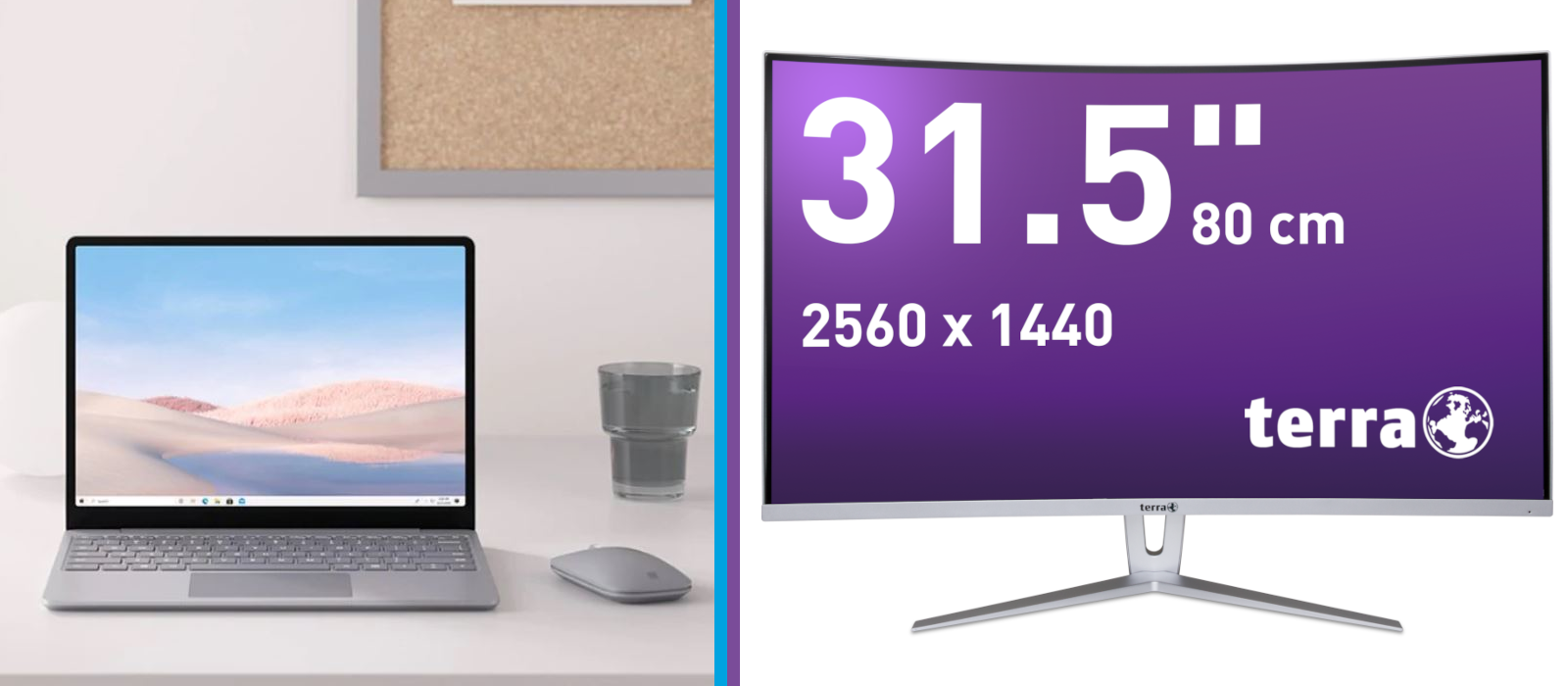 ---
TERRA offers a wide range of monitors and other accessories to complete your workstation. If you are interested in a further selection of models, please contact our sales team via +44 207039-1515 or sales.uk@surface.love. You are also welcome to configure your individual #modernworkplace with Surface Device, accessories, licences and services in our online shop.