The Complete Overview Of Surface Laptop 5
Recognized for high-quality performance and extreme versatility, this powerhouse of a laptop provides the resources workers need to keep up with modernization.
In this article, we will provide you with a detailed look at the Surface Laptop 5 so you gain technical knowledge of each feature and how to leverage each to your benefit.
---
Portability & Performance
It's always a give and take when talking about power versus portability. You must compromise somewhere – but the Surface Laptop 5 provides an excellent experience with fast processing in a slim package. With both the 13.5" and 15" you can have easy access to your work, files, and data, whether it's in a coffee shop, a coworking space, or on the go making it a convenient option for professionals who are always on the move.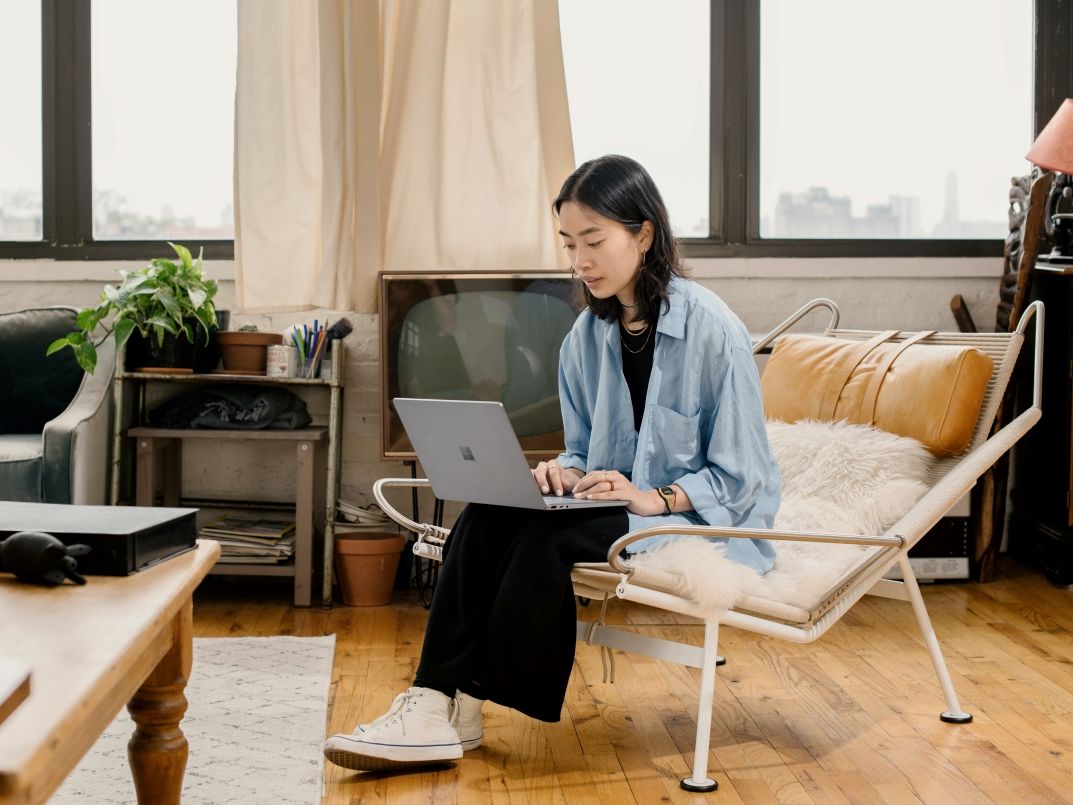 Portability gives you the freedom to choose where you're most productive and efficient. Additionally, a lightweight laptop is great for collaborative work, as you can easily take it to meetings or work with colleagues in different locations. With 18 hours of battery life, you're free to move about your office without worry of your laptop shutting of unexpectedly.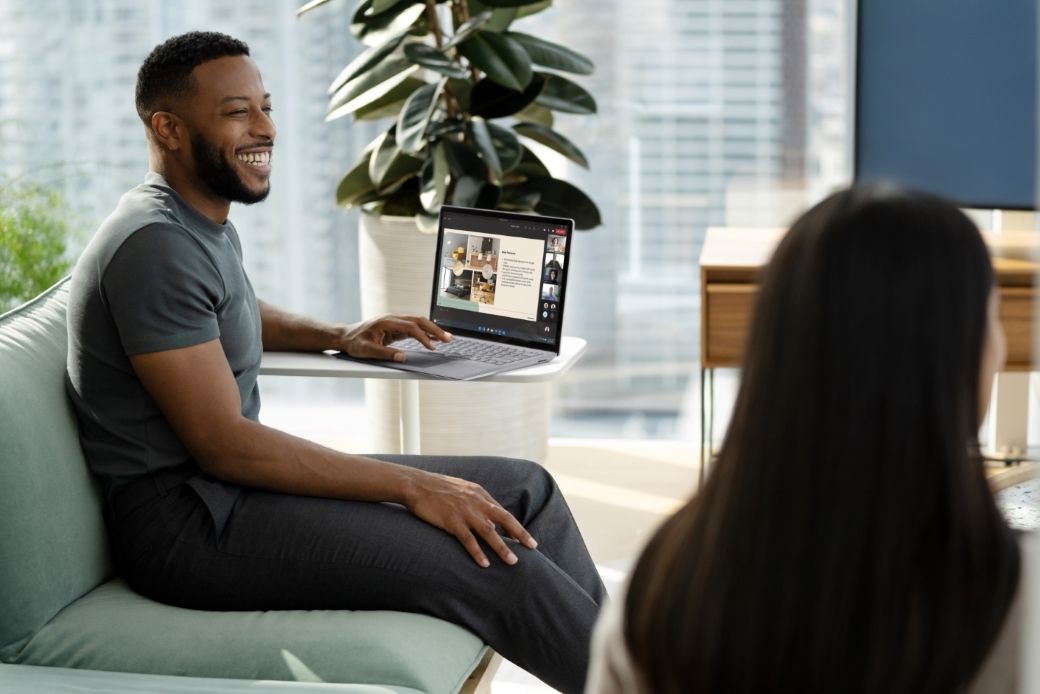 The 12th generation Intel Core processors that are available in the Surface Laptop 5 provide fast and efficient performance, which is ideal for multitasking and running demanding applications. The processors use Intel's Evo platform, which provides better battery life and faster Wi-Fi connectivity. These features make the Surface Laptop 5 a powerful and efficient device for business users who need a reliable and fast machine for their daily work.
Connectivity & Design
The design of the Surface Laptop 5 is sleek and minimalist, with a slim profile and clean lines. The laptop features an aluminum casing with a metal or Alcantara material palm rest, depending on the color option and size of the model. The power and volume buttons are integrated into the keyboard, which has a comfortable typing experience.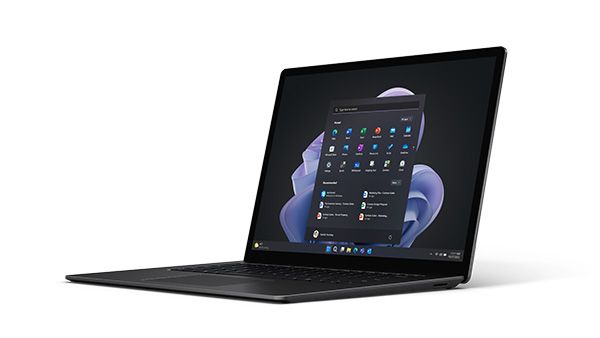 It's designed to be the perfect device for combining old and new technology. For many companies, digitalization is a steady process made of steps forward, but older technology is usually brought along with each step taken. Therefore, it's essential that your new technology and your older technology are compatible so that you don't have to waste more money and resources buying additional equipment.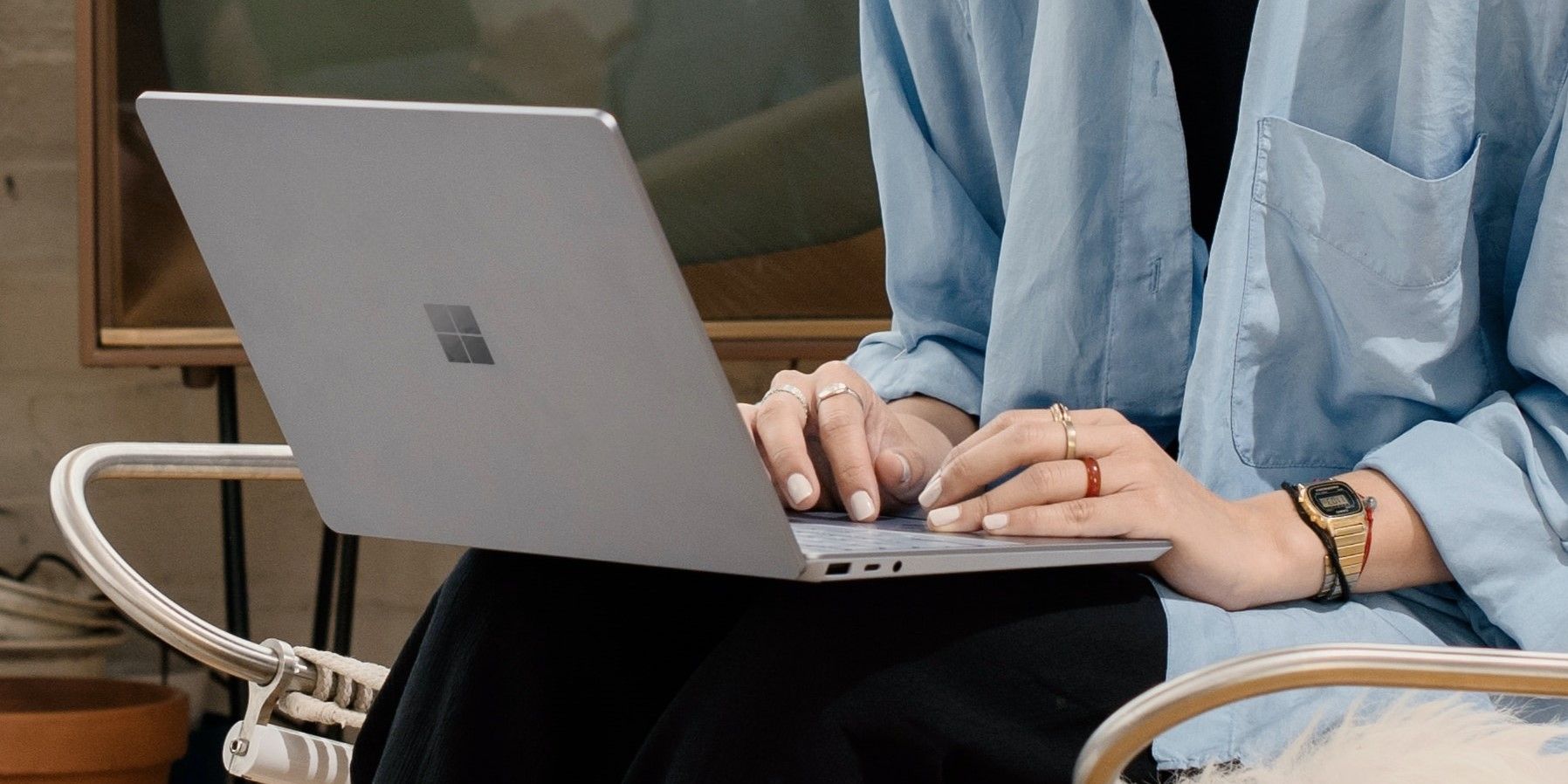 The USB-C with Thunderbolt 4 port has the versatility to connect to external displays, transfer data quickly, and connect to a range of peripherals such as external hard drives, printers, and cameras. The USB-A port is useful for connecting legacy peripherals like mice, keyboards, and external hard drives or charging other devices like smartphones and tablets.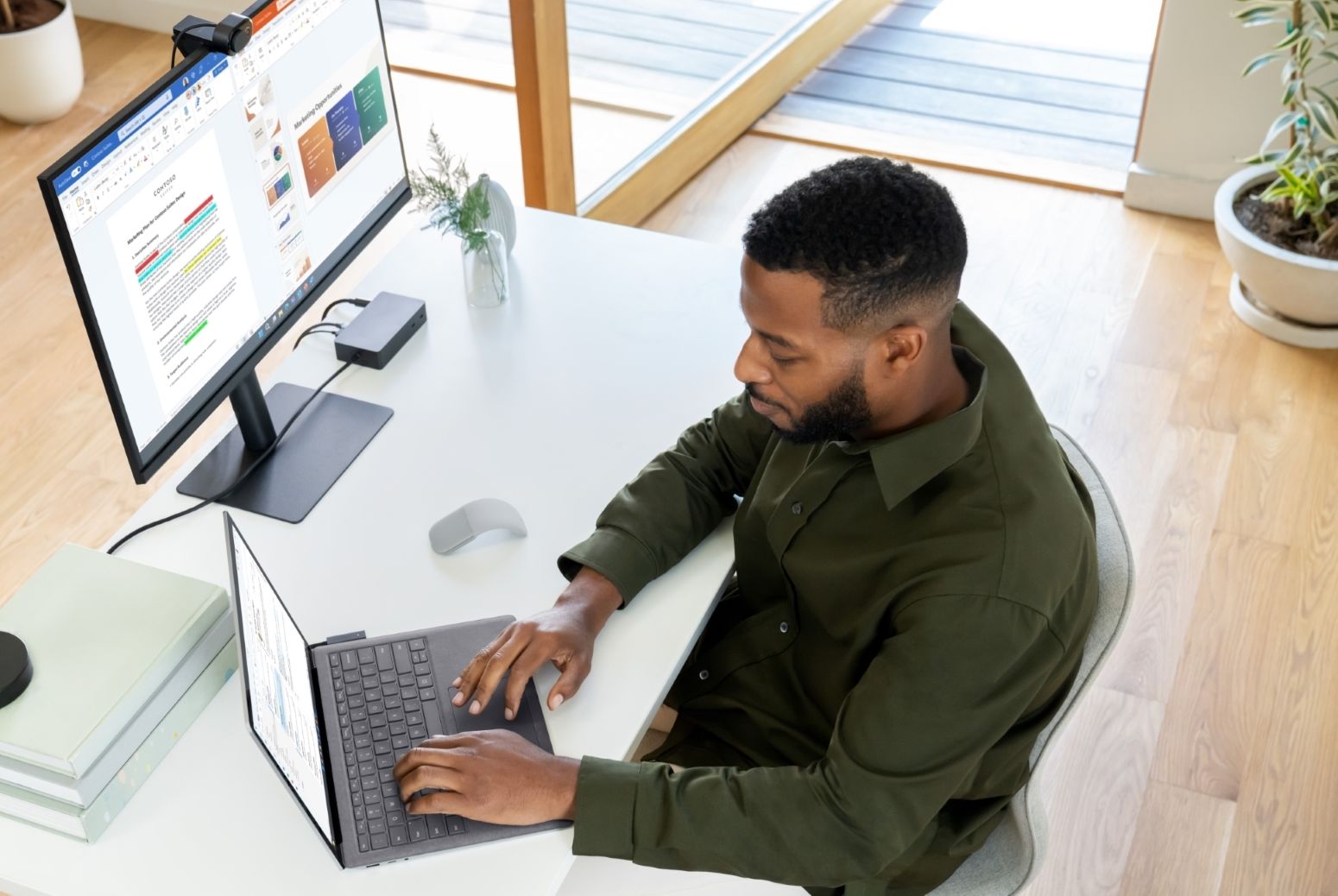 The headphone jack is essential for audio professionals who rely on top clarity and a cost-effective solution for anyone who needs to listen to audio privately.
The Surface Connect port is exclusive to Microsoft Surface devices and is used to connect to the Surface Dock, which expands your laptop's connectivity options by providing additional USB-A and USB-C ports, as well as HDMI and DisplayPort outputs. It also charges your laptop while it's connected, reducing the number of cables you need to keep plugged in. Overall, the Surface Laptop 5's design is stylish and modern, with attention to detail and quality.
Security & Convenience
You have good days and bad days – sometimes a password slips your mind never to be seen again. Then you have to go through whatever long-winded process your organization has set up for password recovery. Microsoft lets you skip all that with Windows Hello. Facial recognition for device sign-in not only grants immediate access but also ensures your privacy.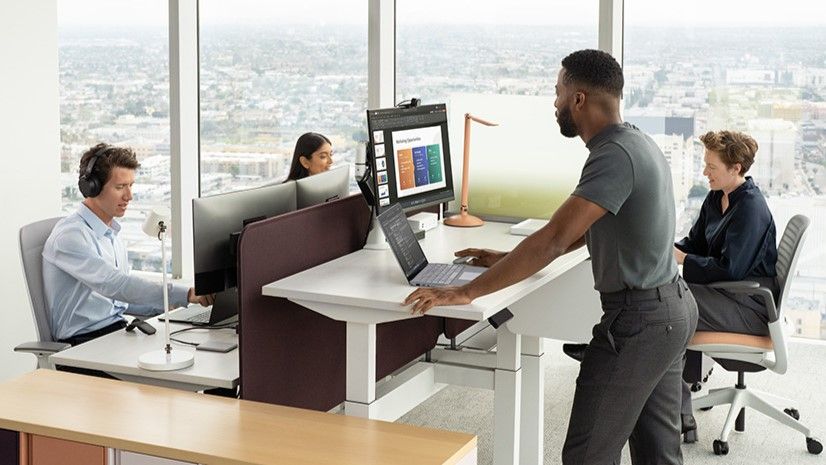 Guarded by the TPM 2.0 chip for security, you're set to access sensitive documents and work on the move while away from the office without fear of digital threats. Enjoy the freedom from worry with top enterprise-grade protection.
Upgrade your #modernworkplace with the Surface Laptop 5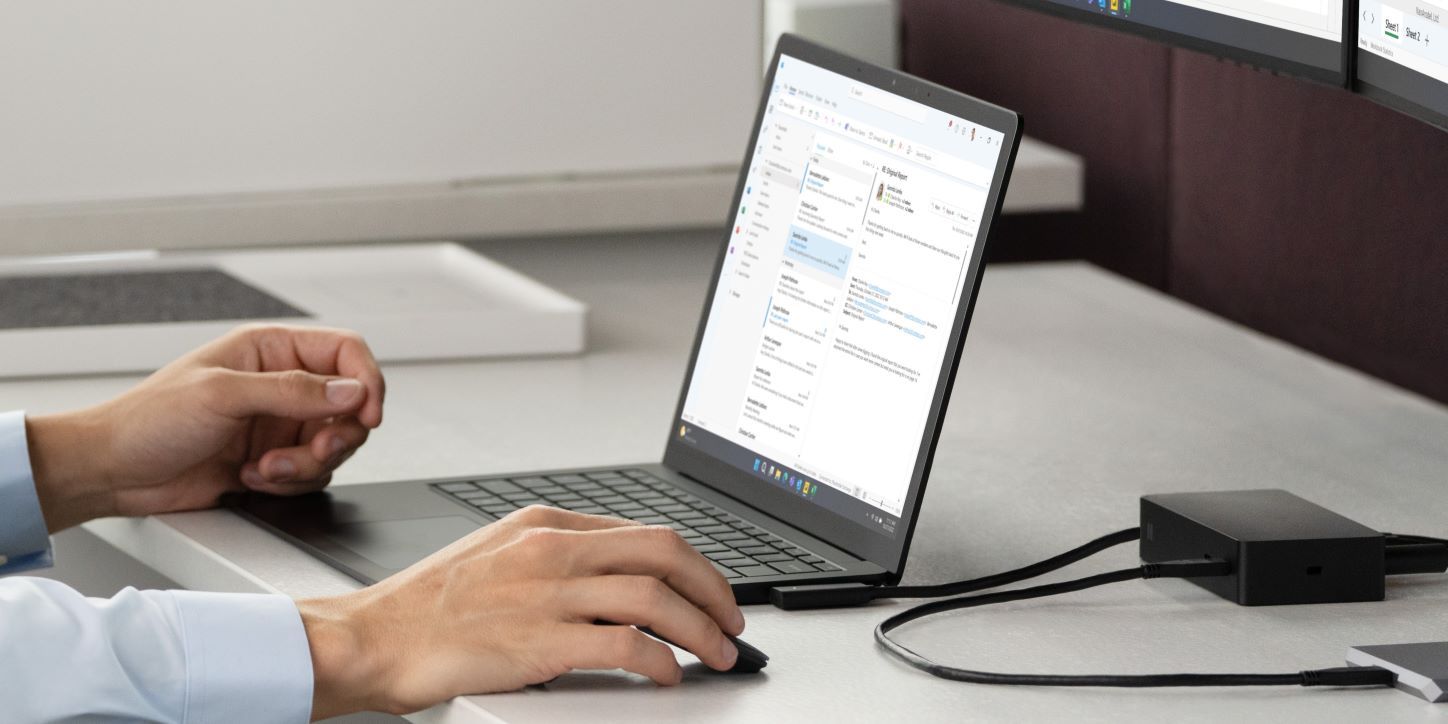 We recommend business professionals consider the Surface Dock 2 to further expand your laptop's capabilities. A device with seven ports that allows for easy charging, access to additional monitors as well as increased speed from a direct Ethernet connection.
---
Want to enhance your productivity with the Surface Laptop 5?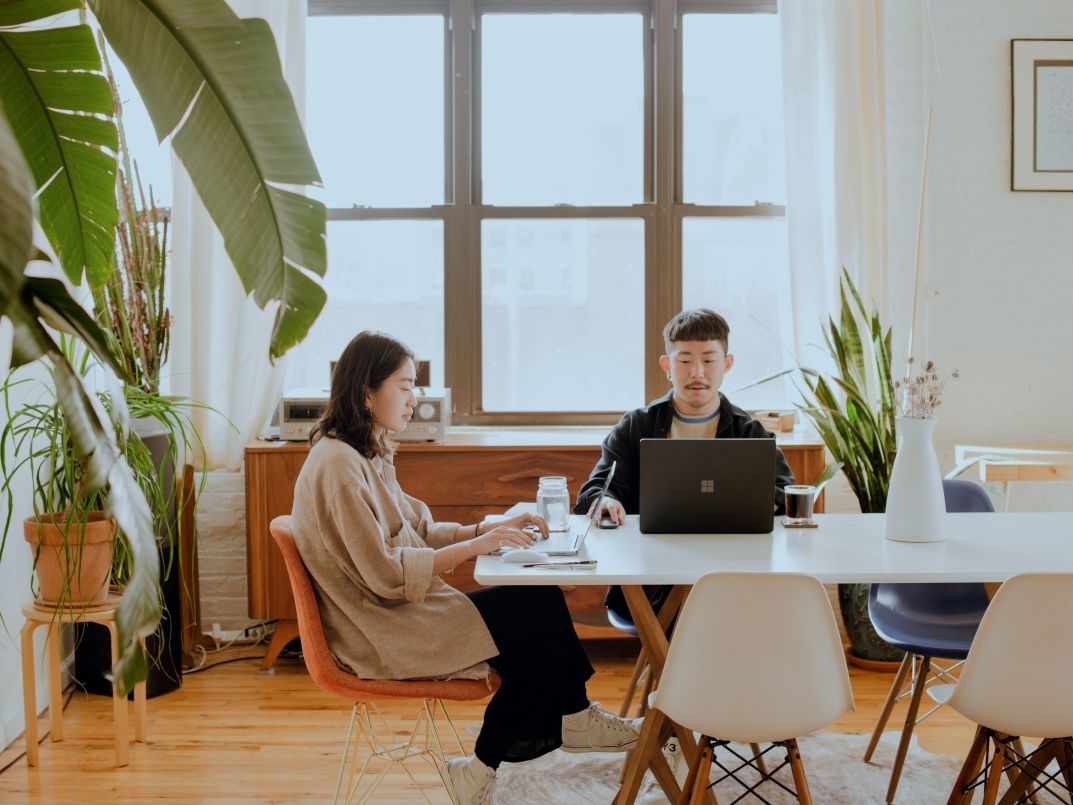 Visit our webshop or contact our sales team for an individual Surface Laptop 5 offer including accessories, licenses, and support at +44 20 7039 1515 or send an email to: sales.uk@surface.love. Let's make our work love balance part of your everyday life!
---
Comment below to share your experience with the Surface Laptop 5