The Complete Overview Of Surface Studio 2+
Distinguished by innovative flexibility and unmatched creative opportunity, this all-in-one desktop computer sets the bar high for a premium workstation experience. Embrace the simplicity of expert design by welcoming this powerful addition into your modern workplace.
This blog post will provide you with a full rundown of the Surface Studio 2+ so you have a thorough understanding of the technical features and how to use them to your advantage.
---
Designed with your creativity in mind
Ever got stuck using a computer screen you couldn't adjust? Well, the Surface Studio 2+ eliminates any concerns with its wide range of motion from studio mode to desktop mode, pictured below.

Seamlessly transition from meeting with colleagues to working on your current digital illustration with the help of the Surface Studio 2+ Zero Gravity Hinge. Find your perfect angle with the ease of tilting your screen!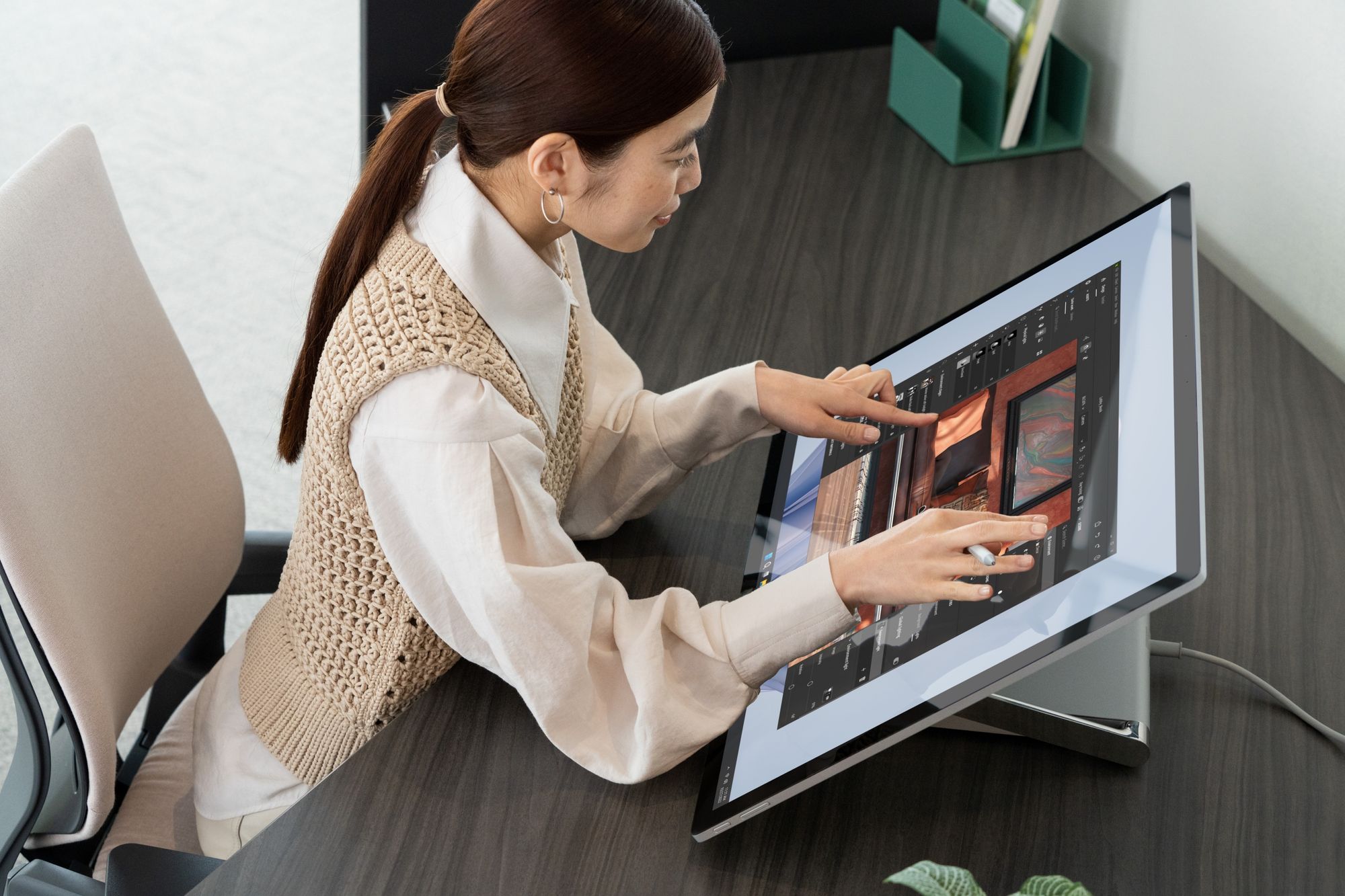 Not only does your screen adjust, but so do the colors displayed in the 3:2 aspect ratio. The Surface Studio 2+ has Auto Color Management which ensures color accuracy by changing display settings in real-time based on ambient lighting conditions. Always be sure your design is aligning with the vision in your head.
Premium performance to carry your workload
The Surface Studio 2+ provides high-speed power, so you can have as many Microsoft Edge tabs open as you like without any changes in performance. Run multiple applications and open massive spreadsheets with zero lag thanks to the 11th Gen Intel® Core™ i7-11370H processor. With the capacity for almost limitless multitasking, you'll not only be upgrading your equipment but also your productivity.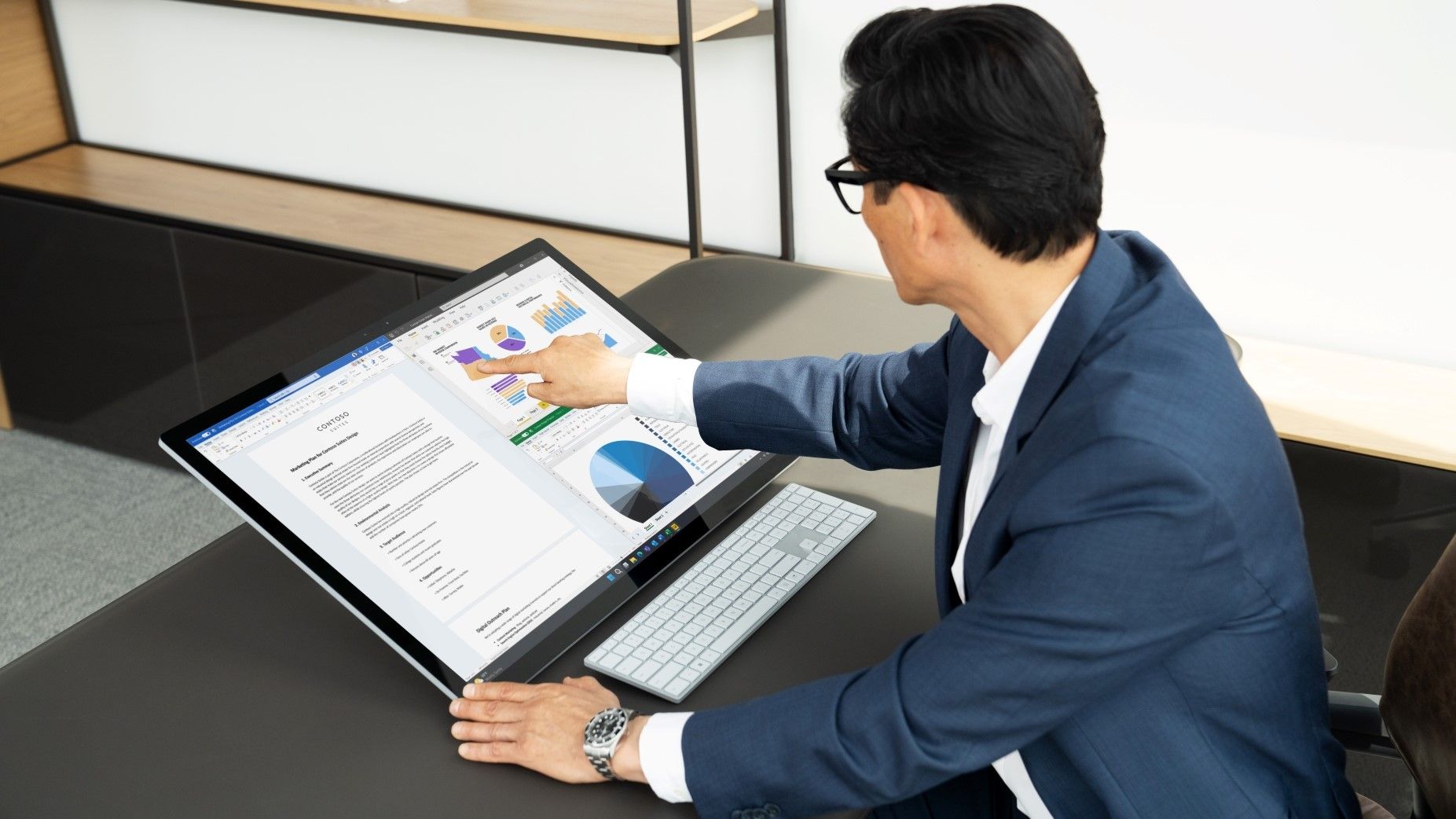 Unleash your full creativity with high-resolution graphics that imitate reality. The Surface Studio 2+ Graphics Processing Unit (GPU) handles all the information needed to render what you see on your screen. All the data required to instantly display your crisp images, detailed animations, and cinematic videos is processed by the NVIDIA® GeForce RTX® 3060 Laptop GPU with 6GB GDDR6 GPU memory.
Security you can count on
You shouldn't have to worry about threats to your private data. That's why the Surface Studio 2+ is designed with a security processor to store sensitive information and protect against unauthorized access, malware, and other digital threats.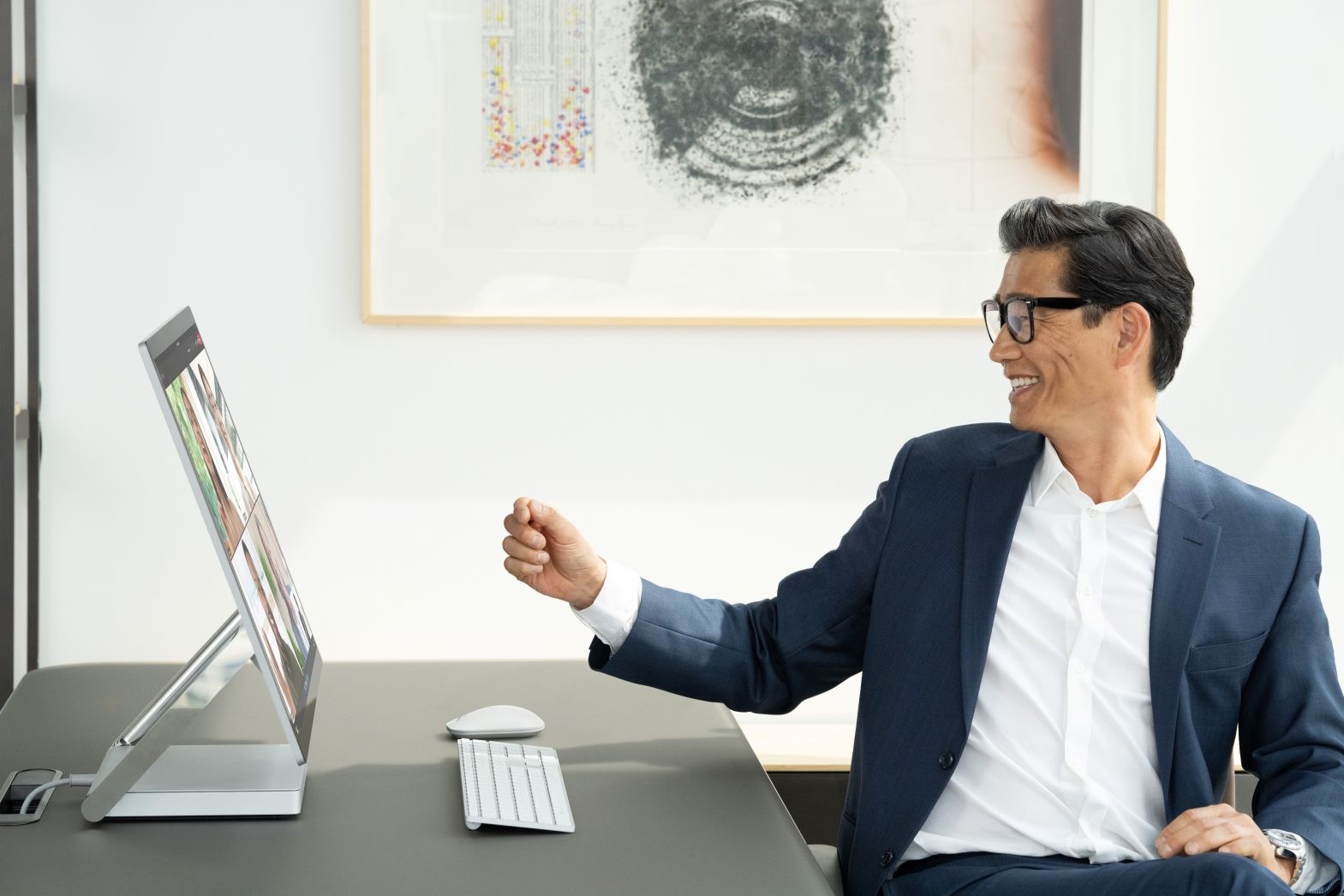 The Trusted Platform Module 2.0 (TMP 2.0) is a physical computer chip with numerous security features, such as device authentication, secure key generation, encryption, and decryption to give you peace of mind. You can focus on creation and collaboration knowing your information is safe.
Upgrade your #modernworkplace with the Surface Studio 2+
The Surface Studio 2+ includes a Surface Pen, Surface Keyboard, and Surface Mouse in-box along with select models. These accessories arrive pre-paired for your utmost convenience so you can get to work immediately without hassle.

We also recommend the Surface Dial to creatives and business professionals looking for precision screen control. This handy assistant provides instant access to your menu of online tools and haptic feedback for an immersive digital experience.
---
Want to elevate your workstation with the Surface Studio 2+?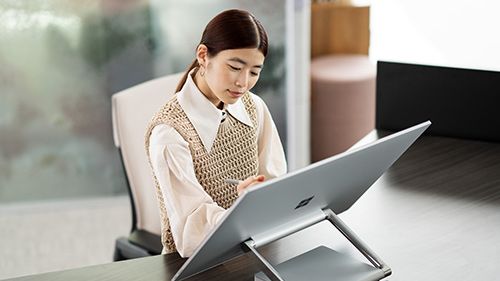 Visit our webshop or contact our sales team for an individual Surface Studio 2+ offer including accessories, licenses, and support at +44 20 7039 1515 or send an email to: sales.uk@surface.love. Let's make our work love balance part of your everyday life!
---
Comment below to share your experience with the Surface Studio 2+